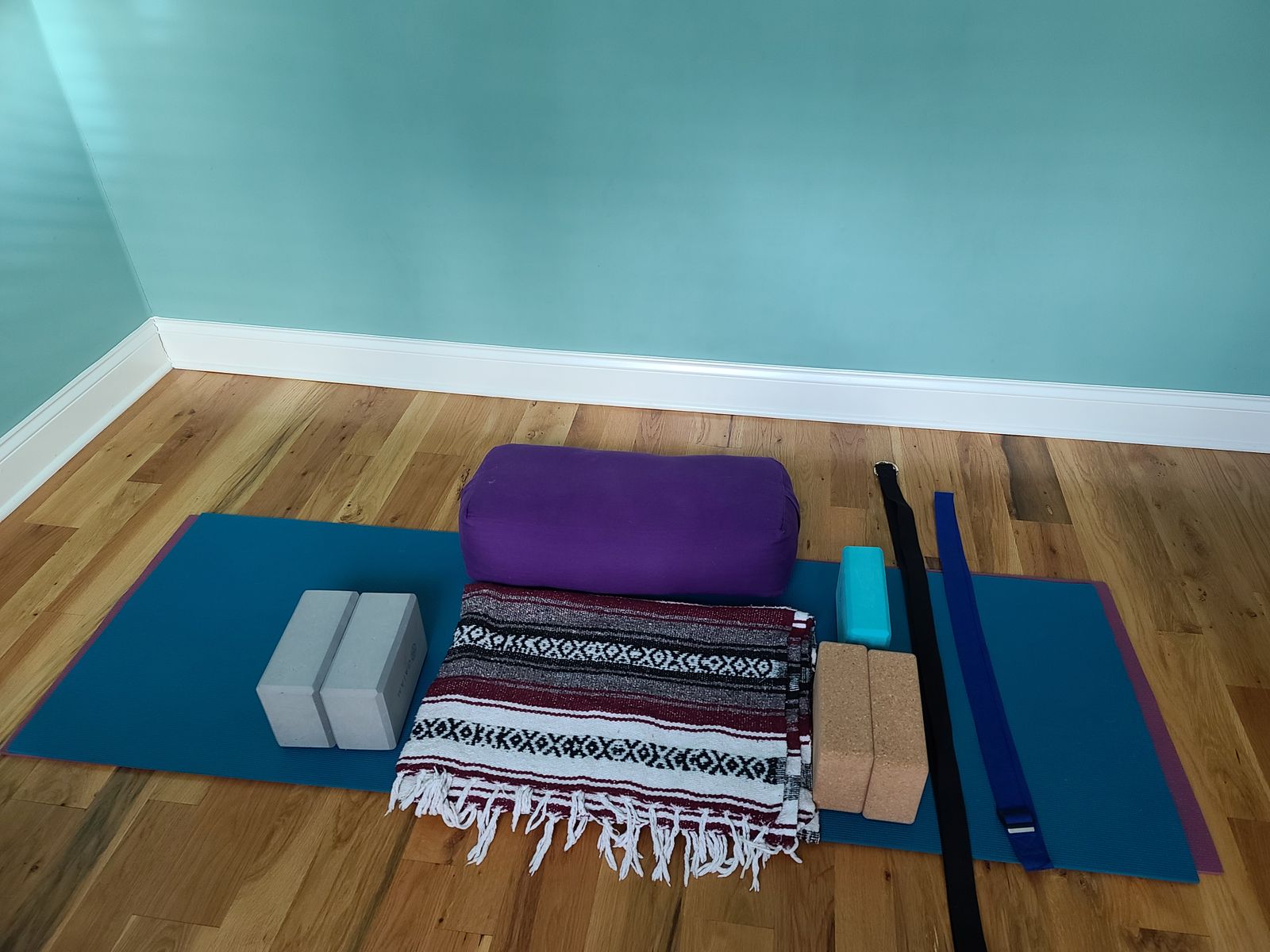 It is true, that to do yoga all you need is yourself. I love the saying, "if you can breath you can do yoga."
It is also true that you can use different props as tools to enhance your practice both for relaxation and for creating resistance or strength.
As we have been moving and practicing yoga more at home recently, I thought I would share different props that you can use to aid in your practice. I don't believe you need to spend a lot of money on props and you can get creative by using what you have around the house as well.

If you were looking to invest a little in yourself and your practice here are my go to traditional yoga props: Blanket, blocks, strap, and bolster.
Blankets
This can of course be any blanket you have around the house and you can explore what you like depending on what you are using it for. The traditional Mexican yoga blankets are great because they can be quite firm in offering support, but still soft to provide cushion. I like to use it as a yoga teacher when instructing because it makes things easier and uniform when describing how to fold it up. So look around your house for different size and textured blankets and see what works for you or get yourself a new one.
Ways to use your blanket: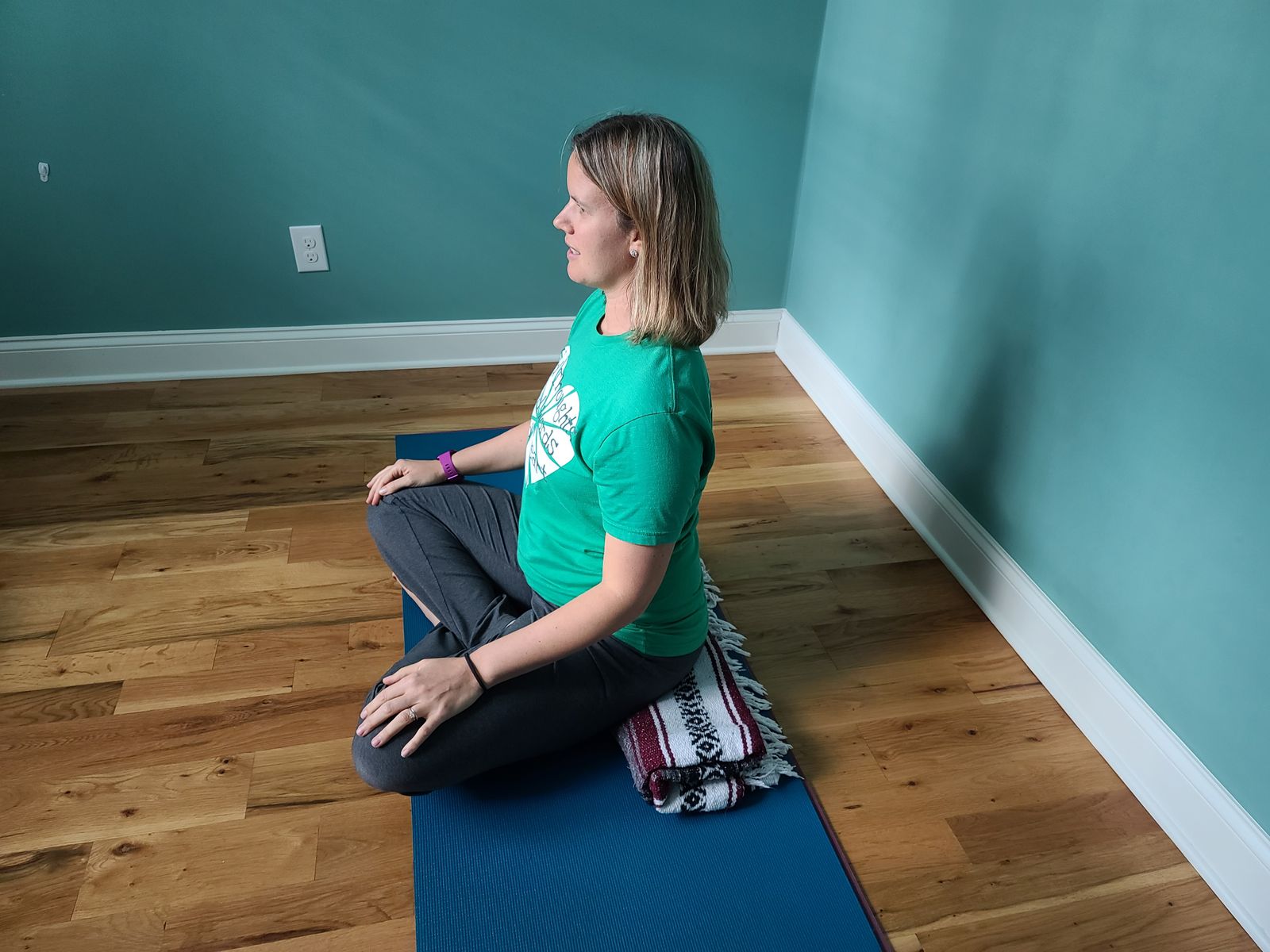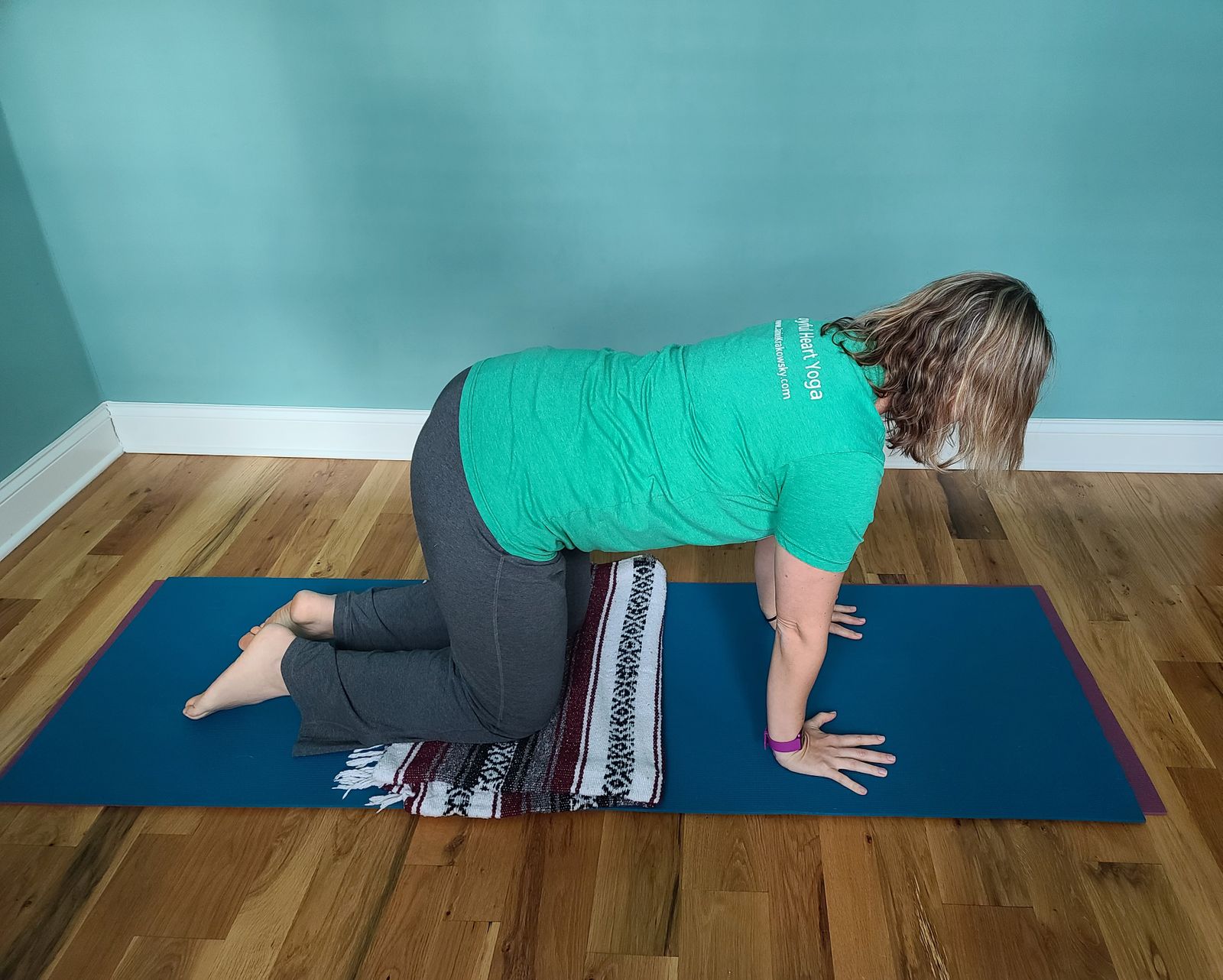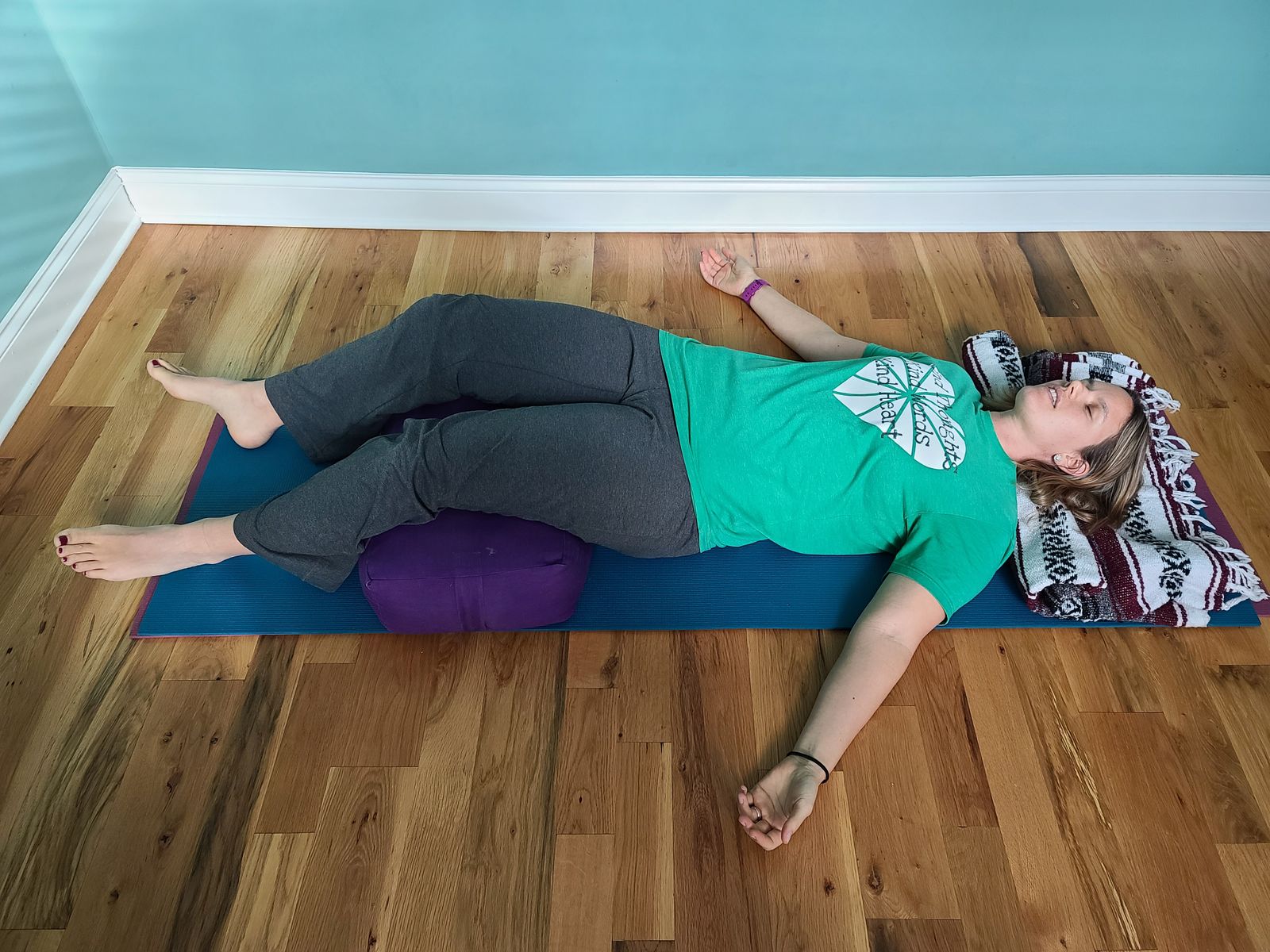 A blanket is nice to cover up with during savasana or folded across the belly to add a little weight and aid in grounding down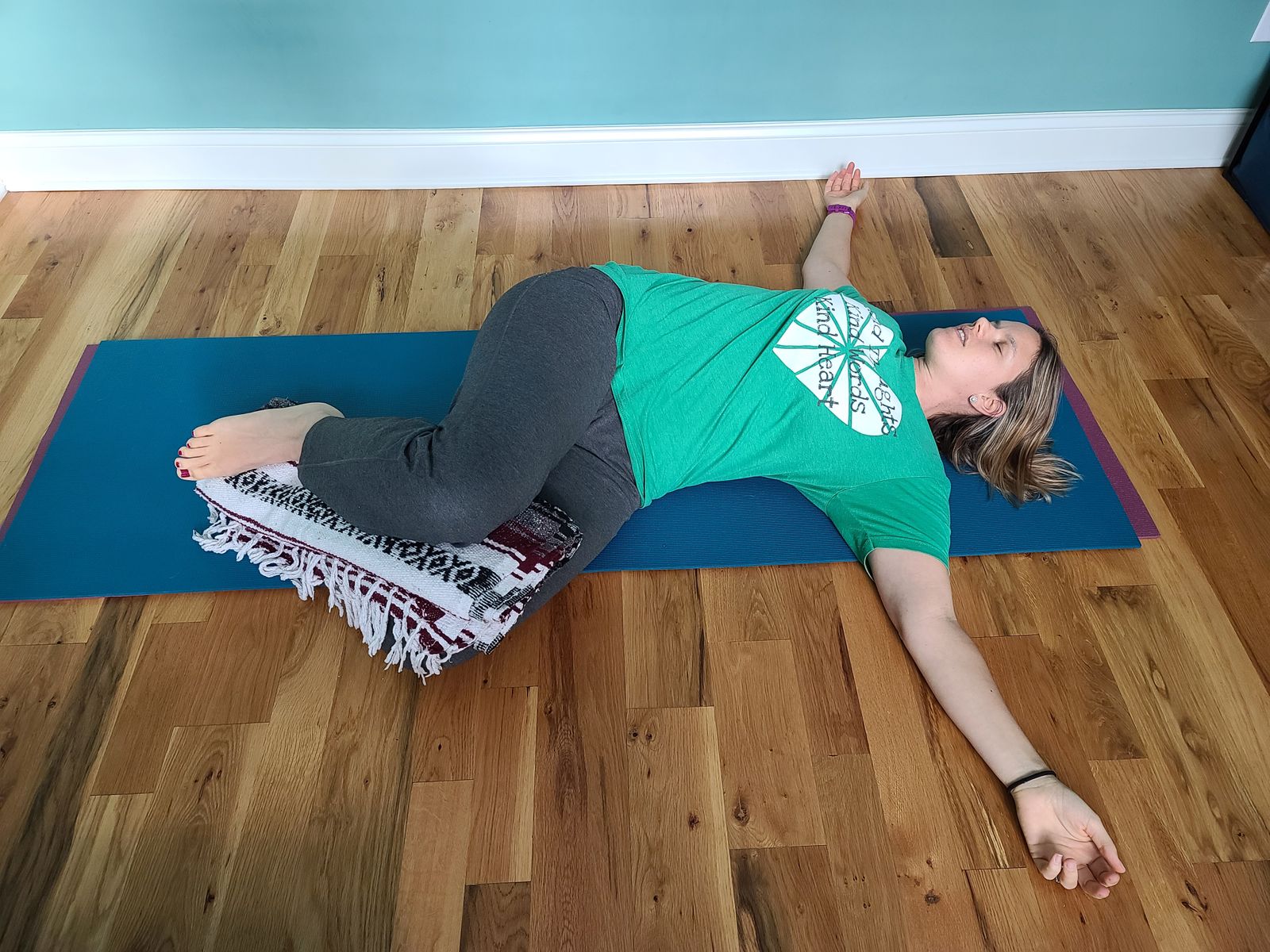 Straps
Yoga straps can be replaced by belts, towels, bathrobe straps, jump ropes or other long items that can offer length.
The yoga straps come in different sizes. If you are on the shorter and more flexible side the 6foot strap should work for you. If you are taller and a little tighter, I would recommend the 8ft strap. There are 10ft straps as well, but I think they can sometimes be more cumbersome, it just depends what you are using it for. There are the loop strap and the buckle strap and again that depends on what you are using it for and your personal preference.
Ways to use your strap: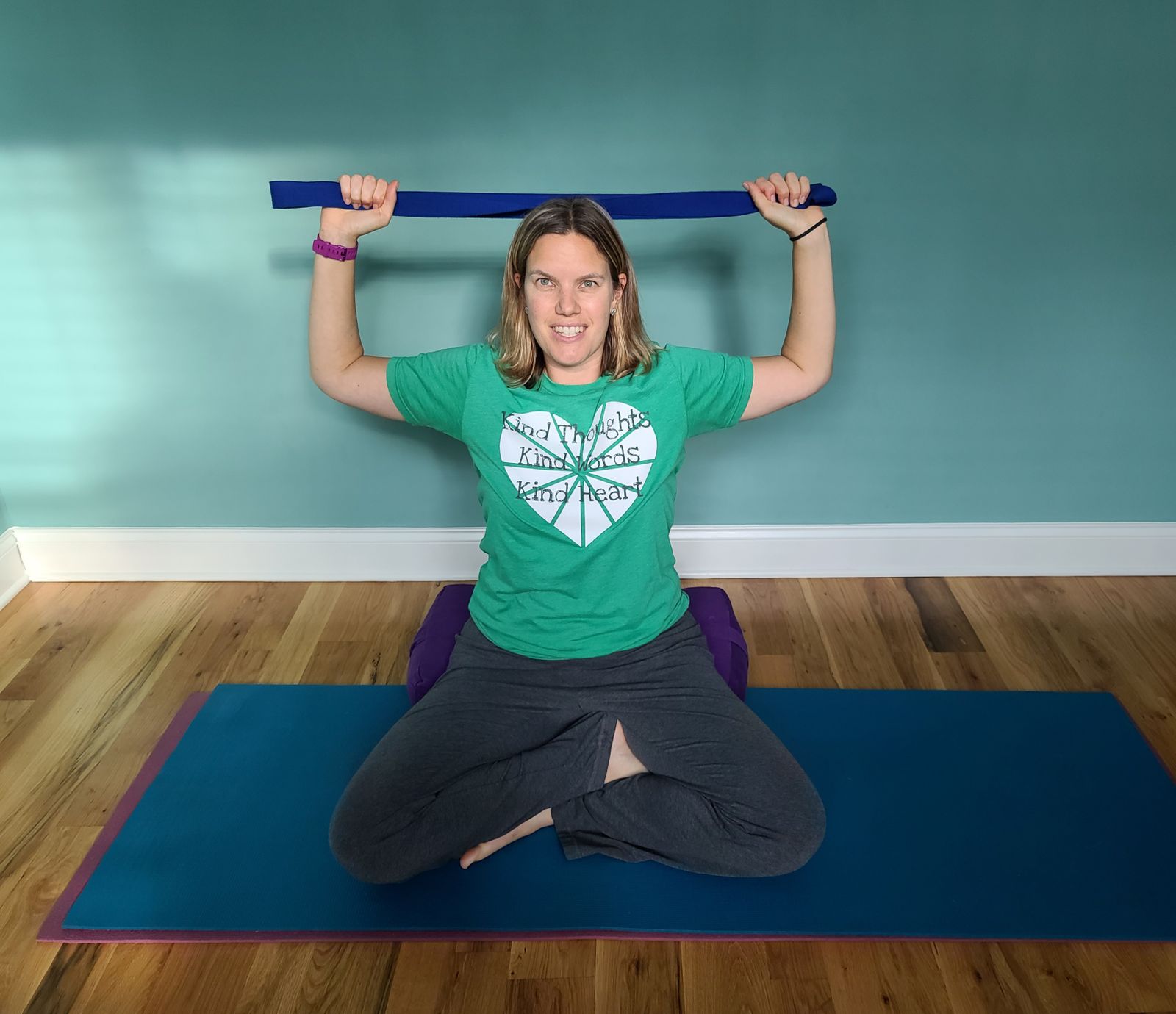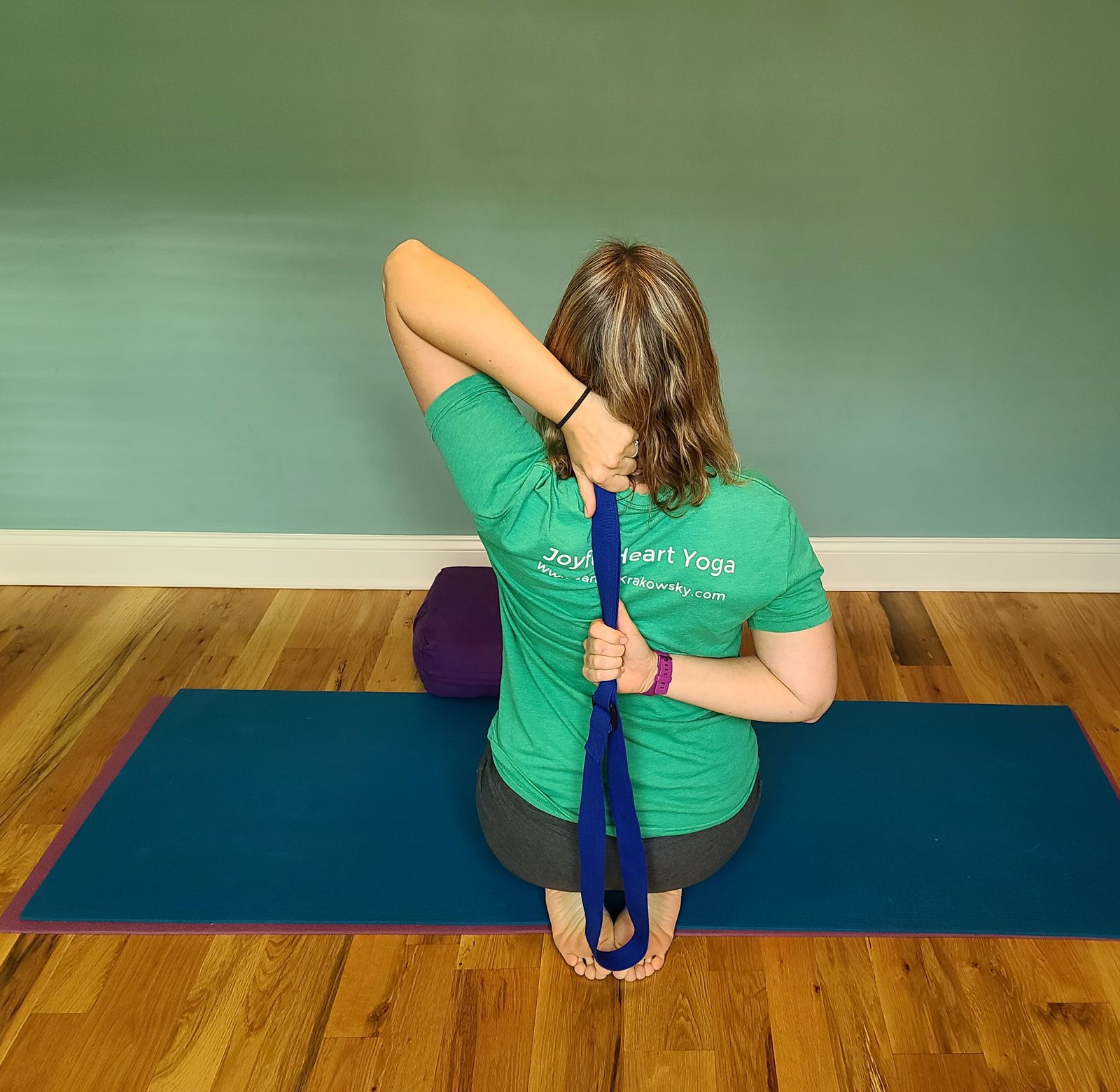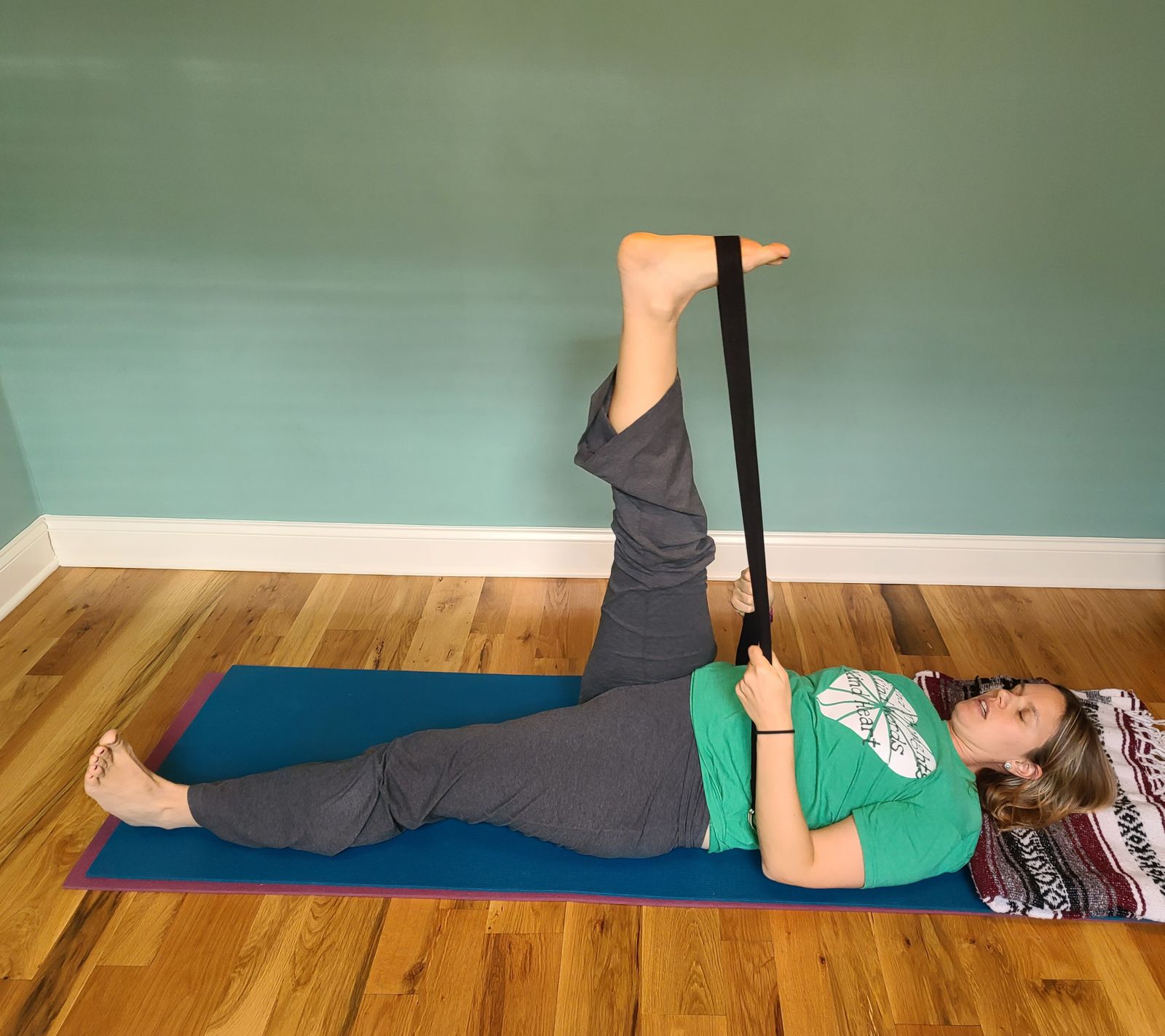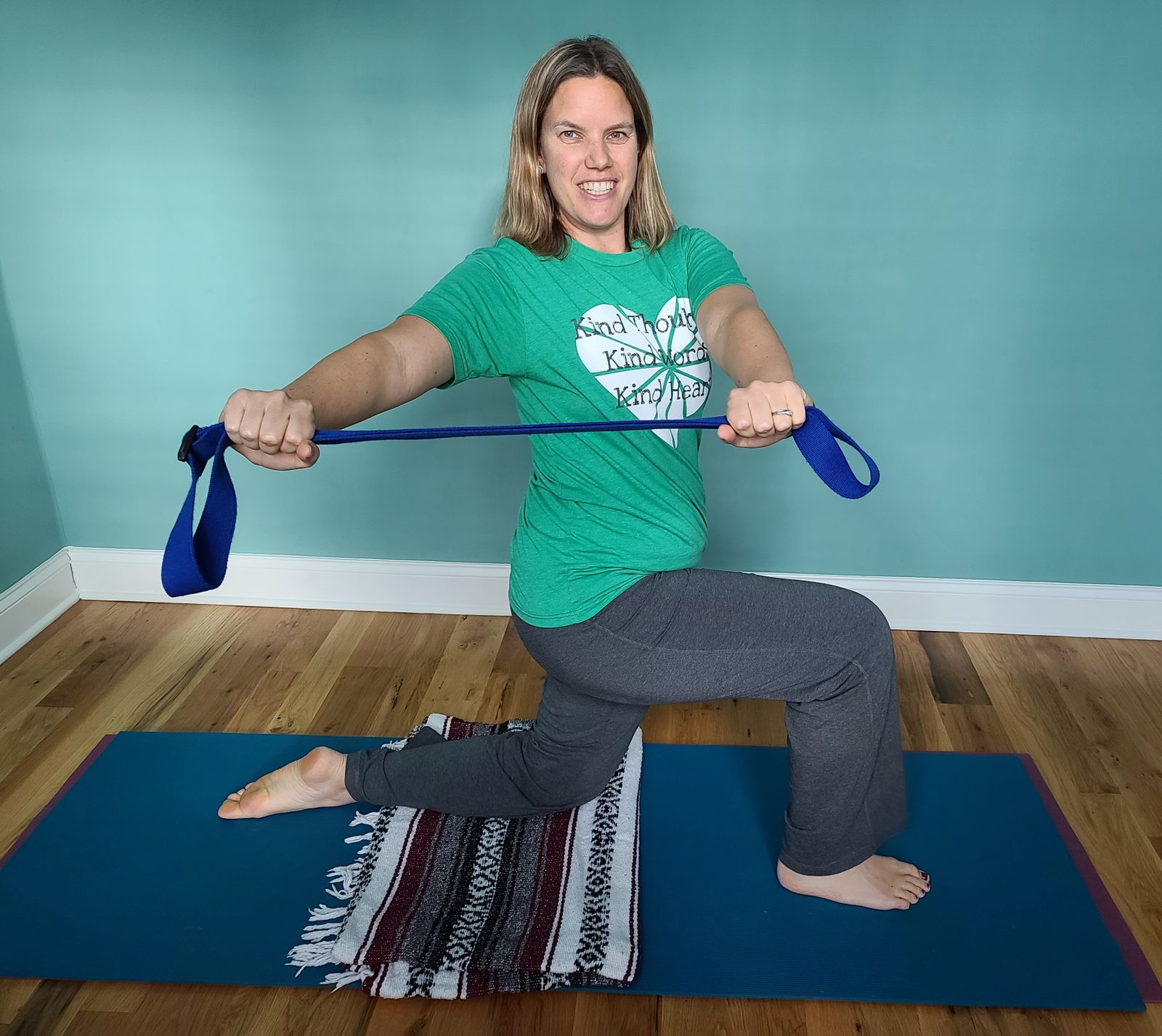 Blocks
Blocks offer support as well as help to bring the floor closer to you in certain poses so that you can benefit more from the stretch. They can also be great for aiding in balancing poses. I'm sure there are alternatives to yoga blocks, some suggest books, but personally I like the traditional yoga blocks. You can get them pretty inexpensively too.
They come in 2 sizes 3" and 4". Which is better for you really depends what you are using them for. So look below at the poses and decide where you might fall as for as your flexibility. They can also be made from different materials. I enjoy both the foam and the cork, but for different things. The cork are great for stability work, the foam is good when using for support or cushion.
Ways to use your blocks: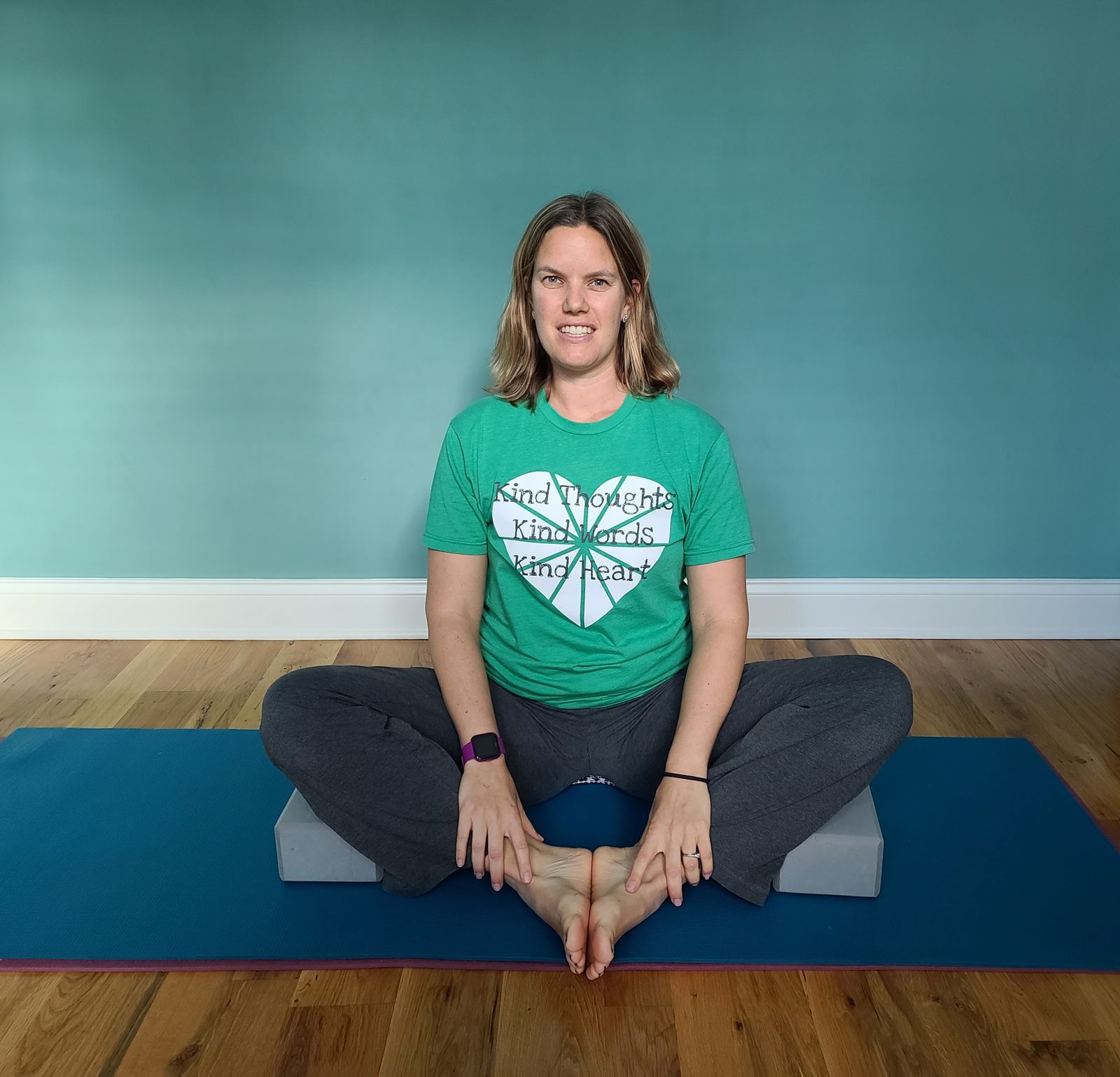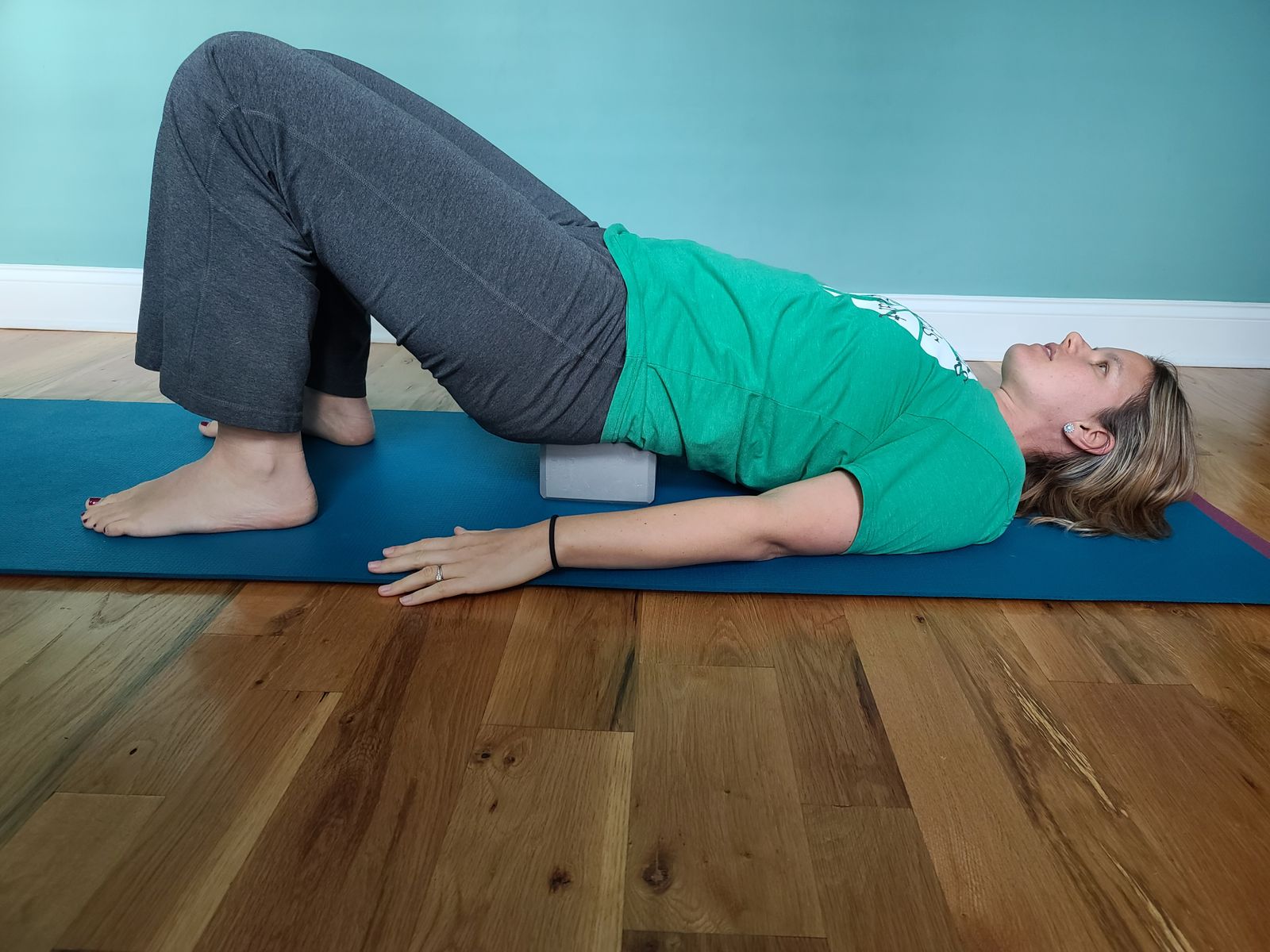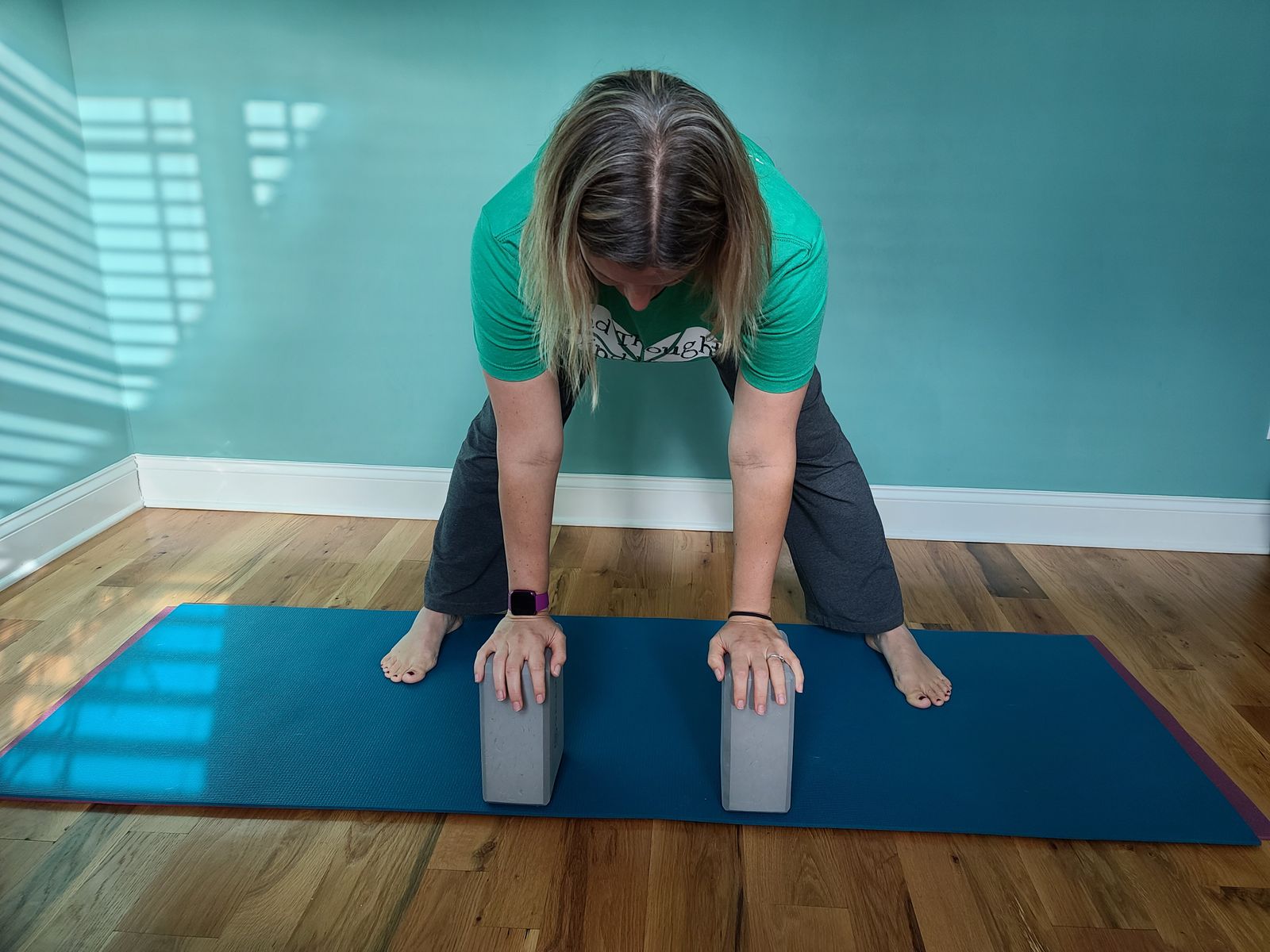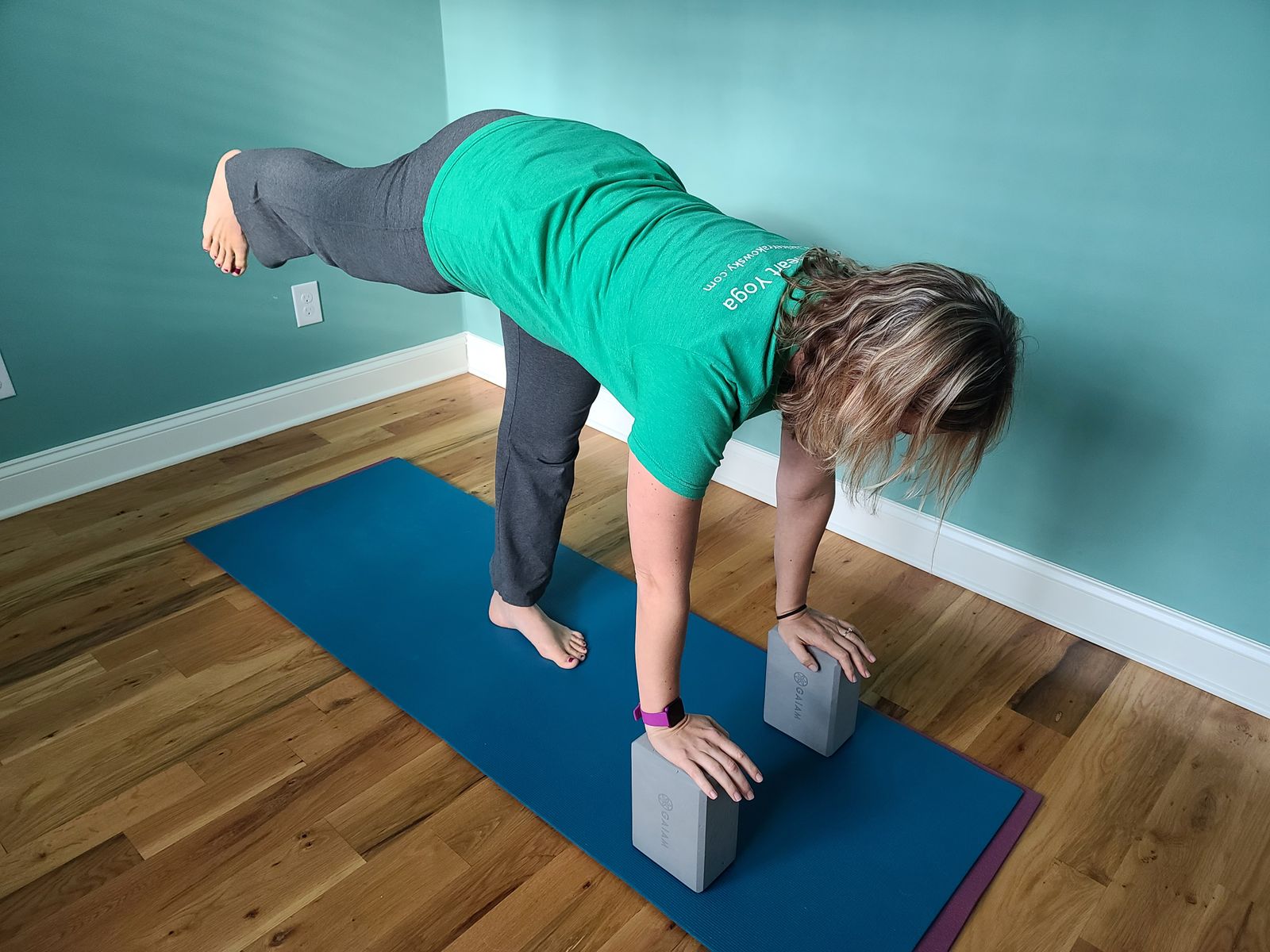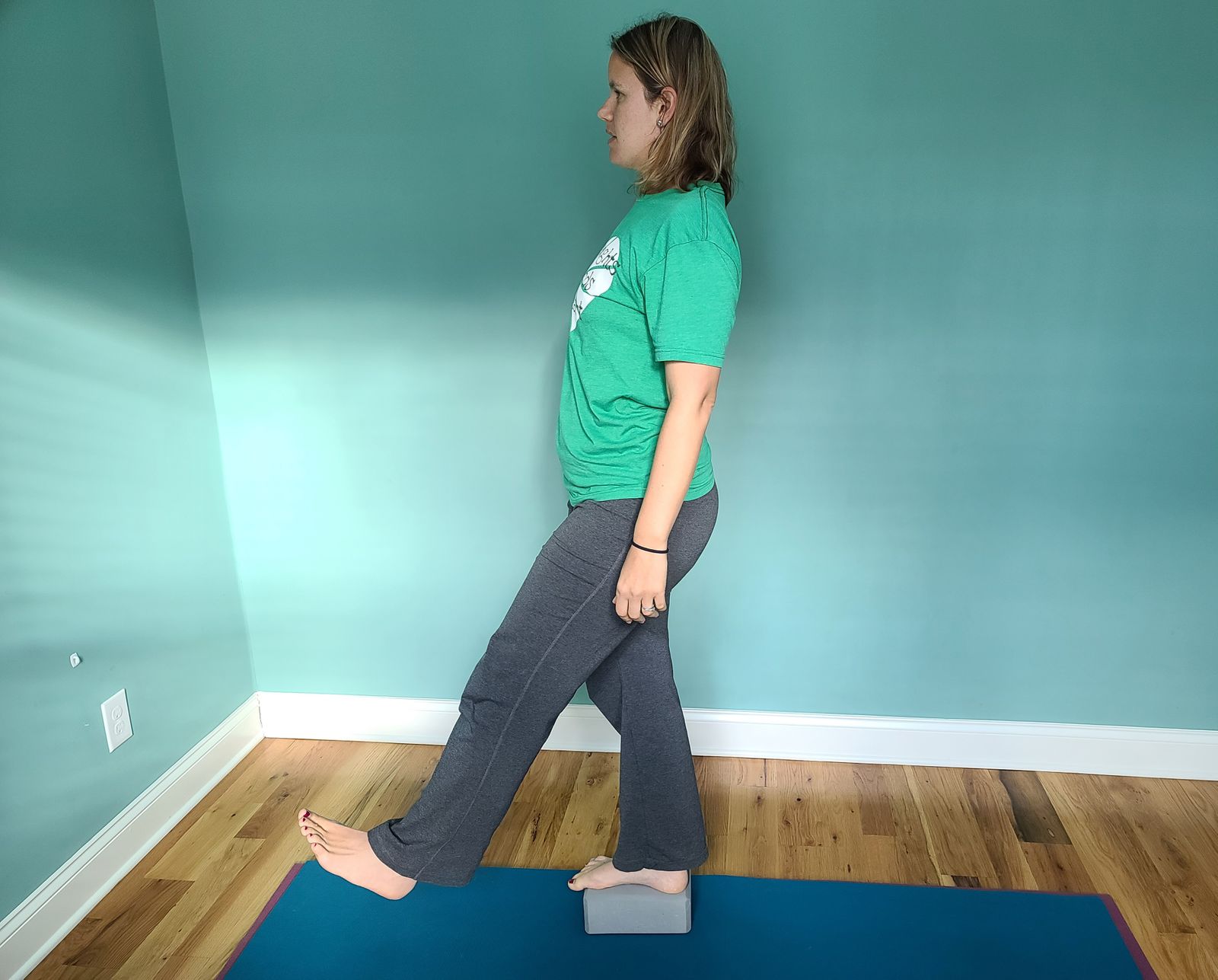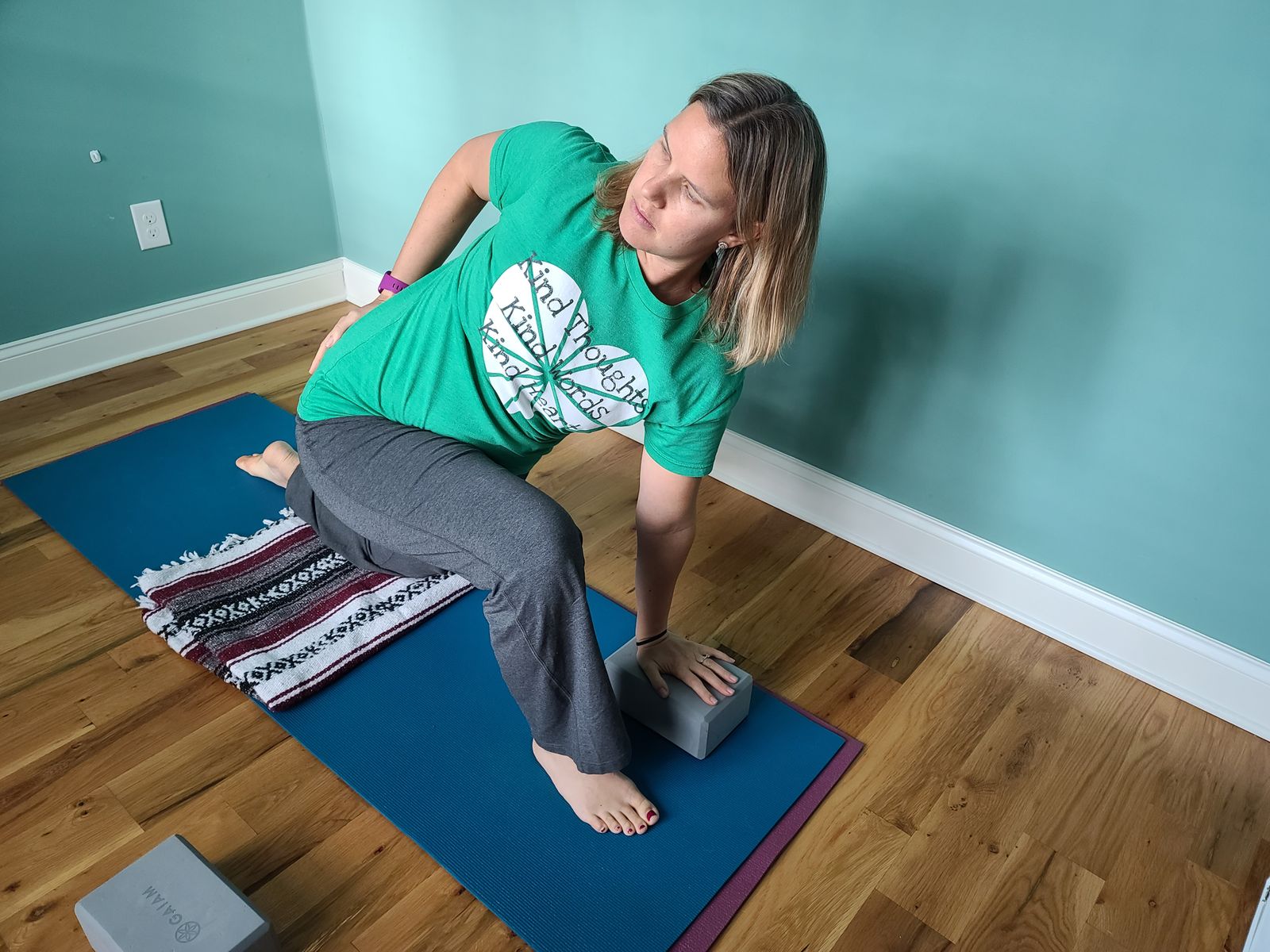 Bolsters
Bolsters can be replaced with couch cushions, pillows, a couple folded blankets, and blocks, but there is something about a yoga bolster that I just love. Feel free to use what you have to support your body in more restorative ways and add this one to your wish list until you're ready.
These come in many shapes and sizes. I like the rectangular one that measures 6"x12"x24"
Ways to use your Bolster:
Savasana- under your legs
Child's pose- laying over the bolster
Bridge and leg's up the wall- under the pelvis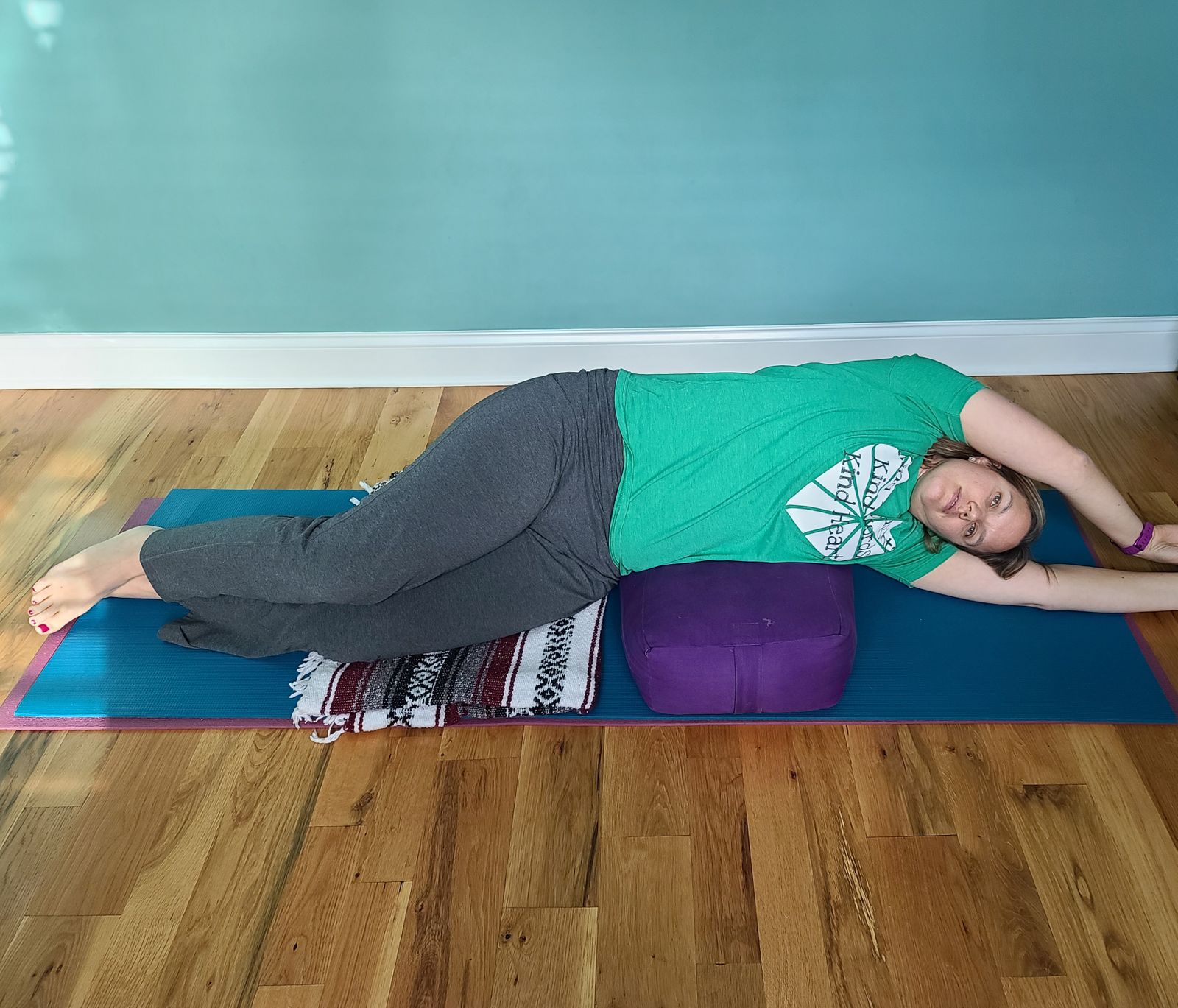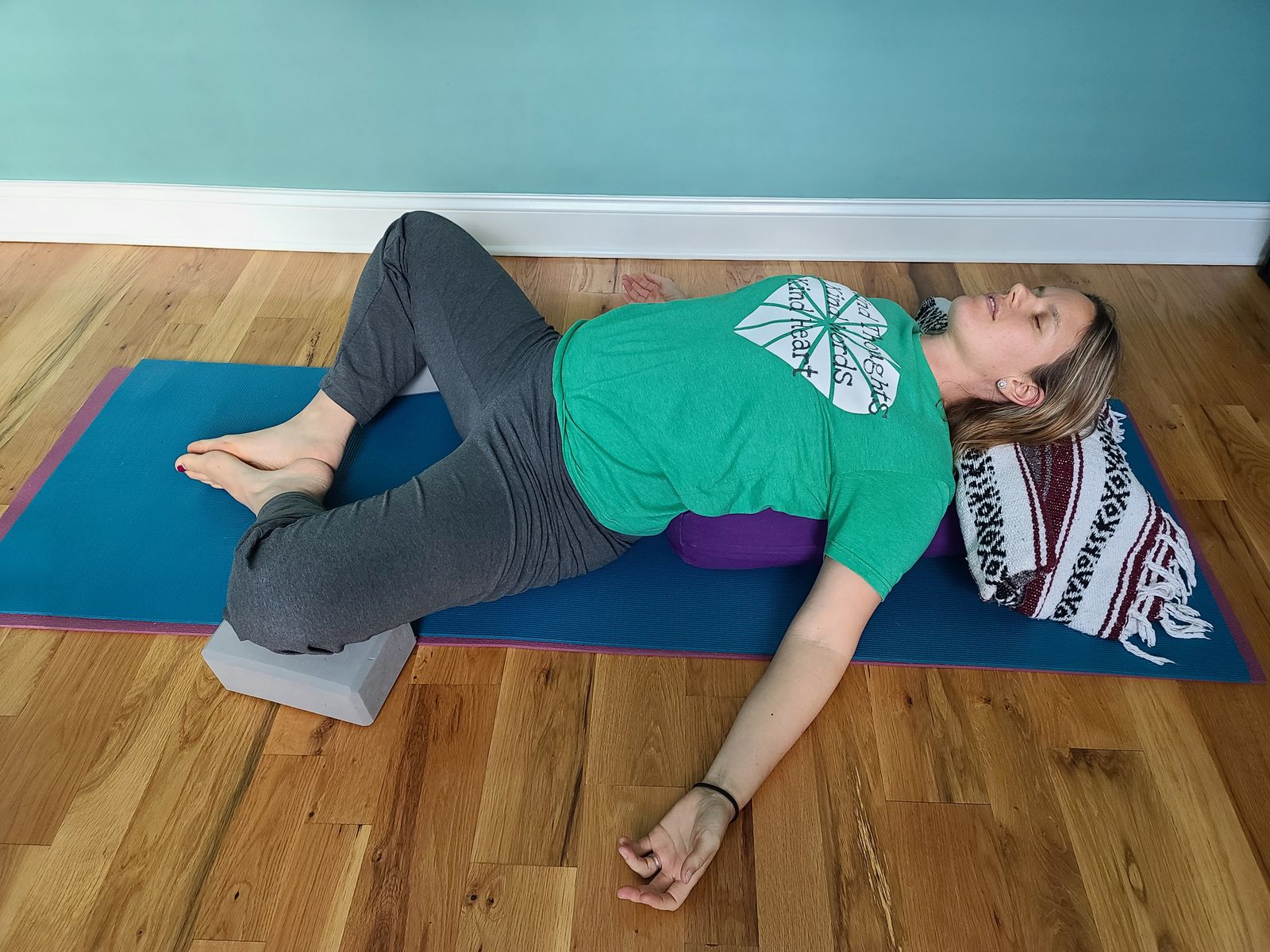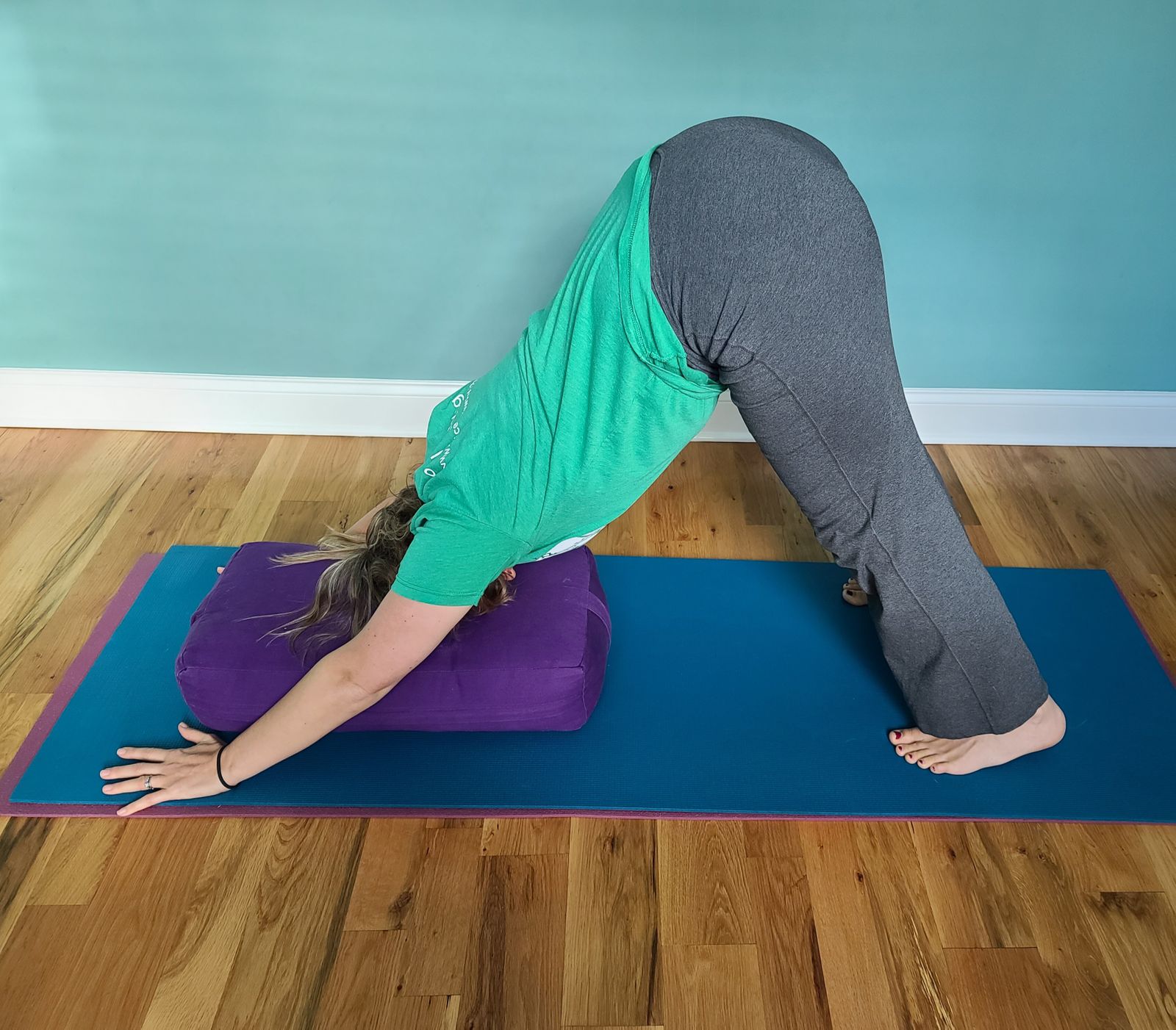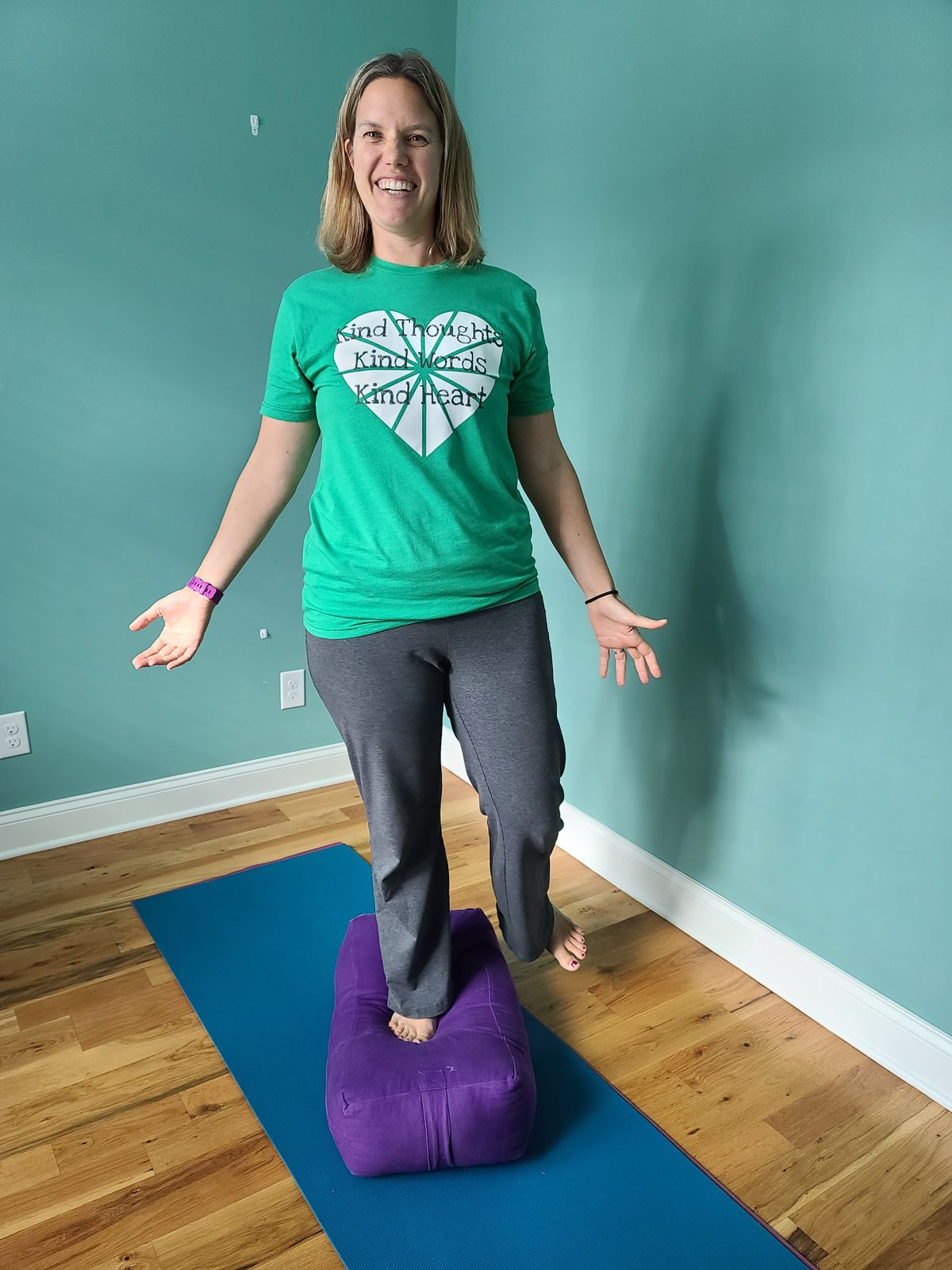 Walls and Chairs
Depending on where you practice these props should be easily available to you and help with feedback and balance. They can also aid in pose progressions by lessening the load.
Ways to use the wall and chair: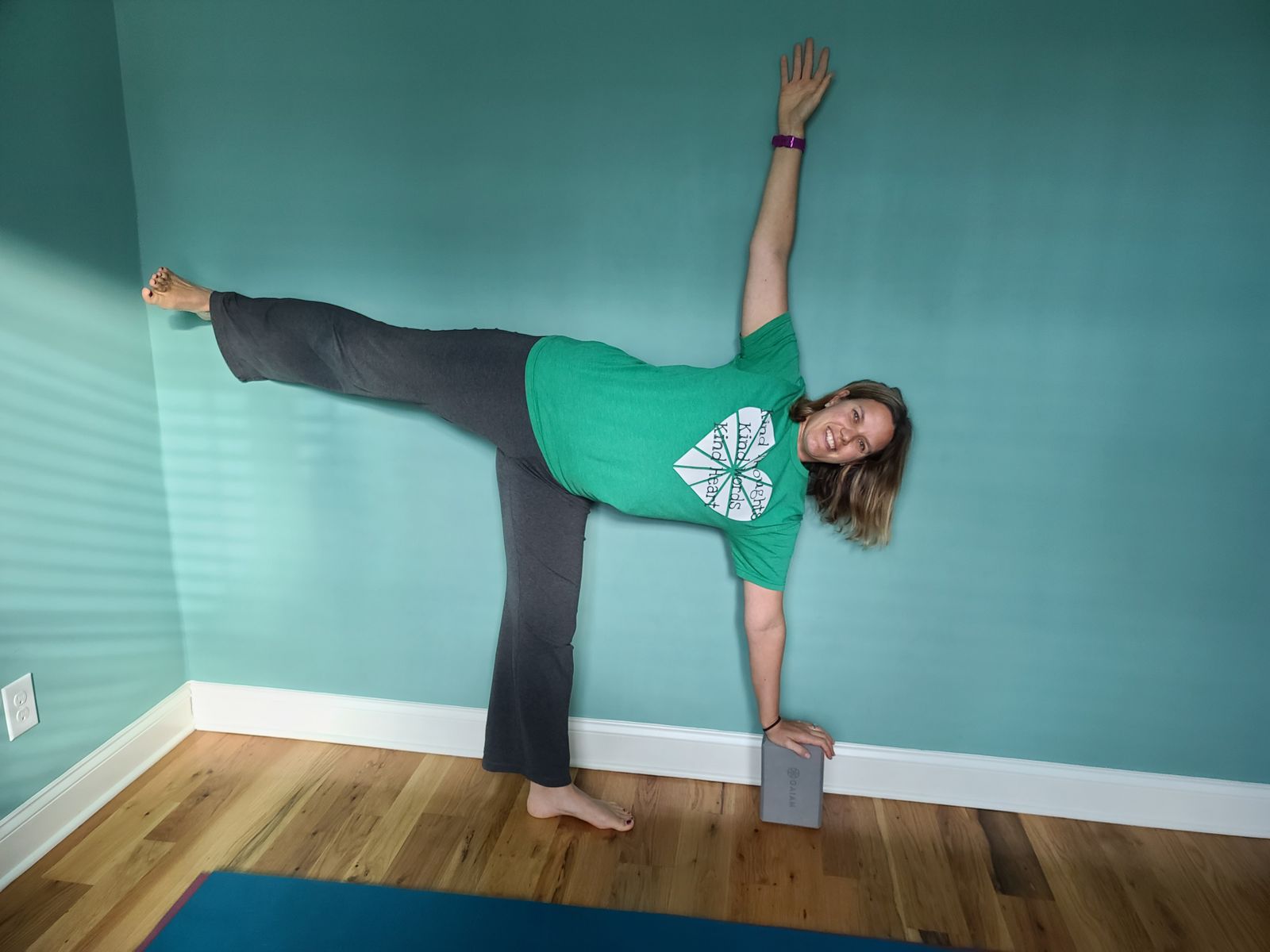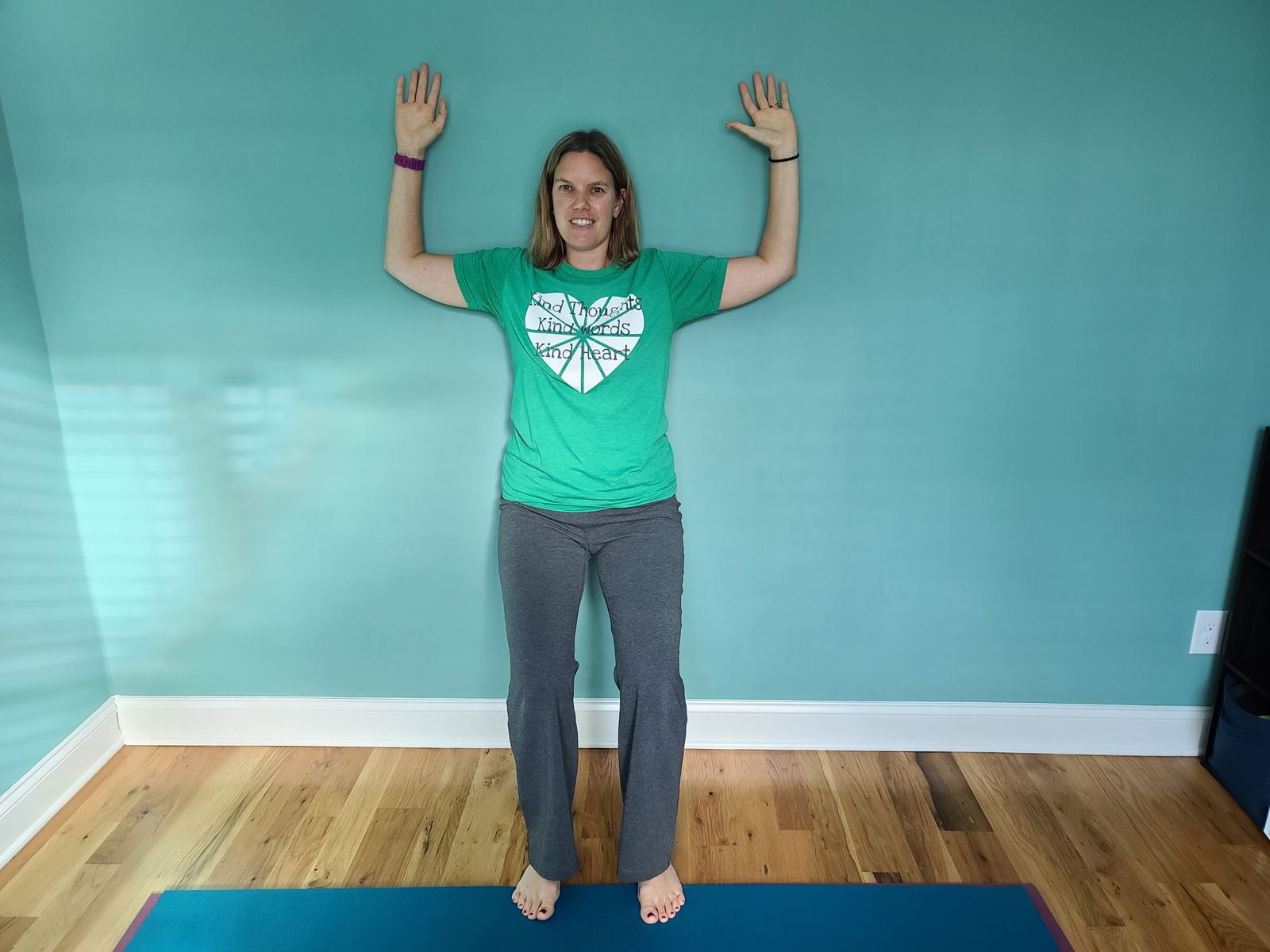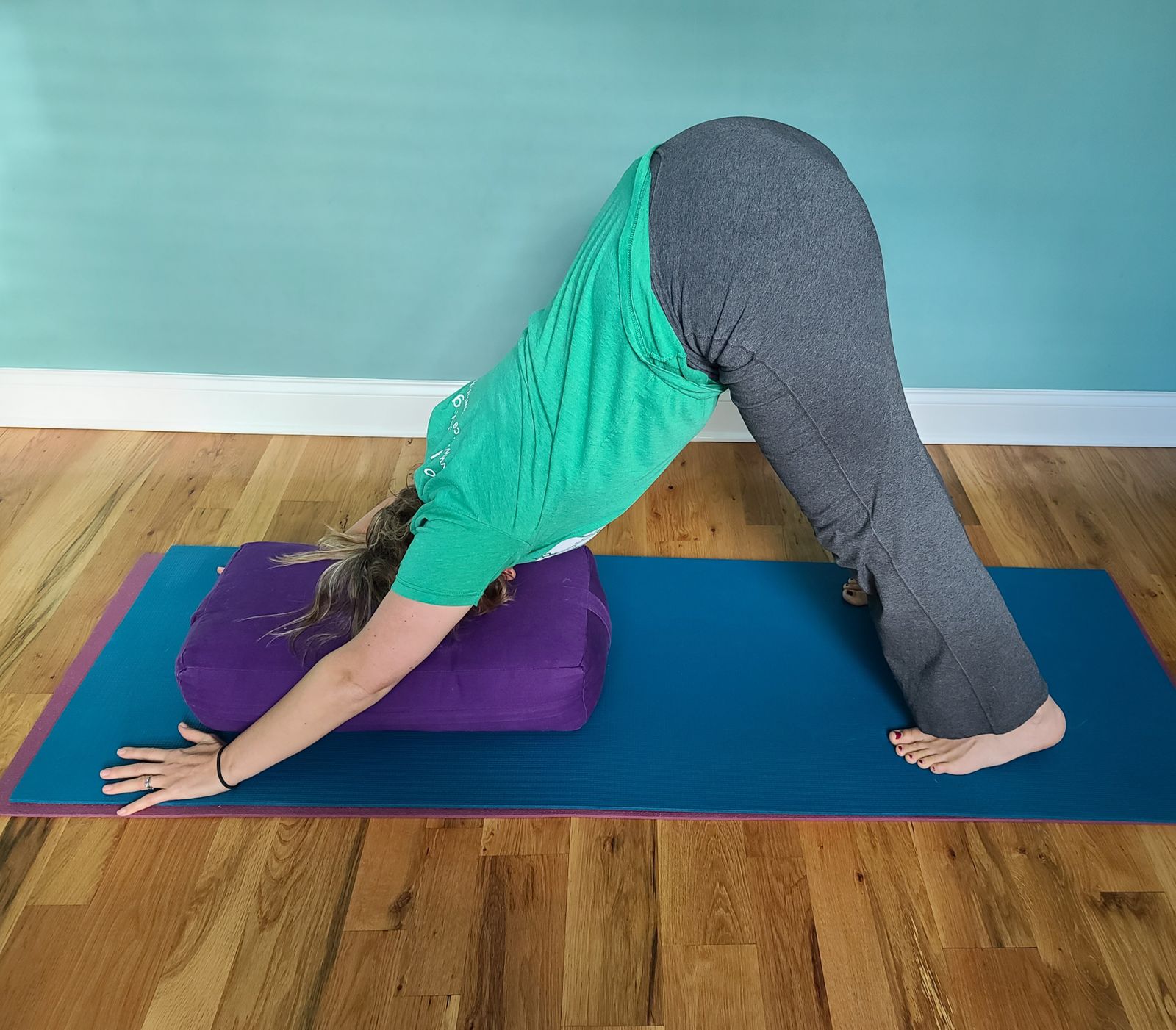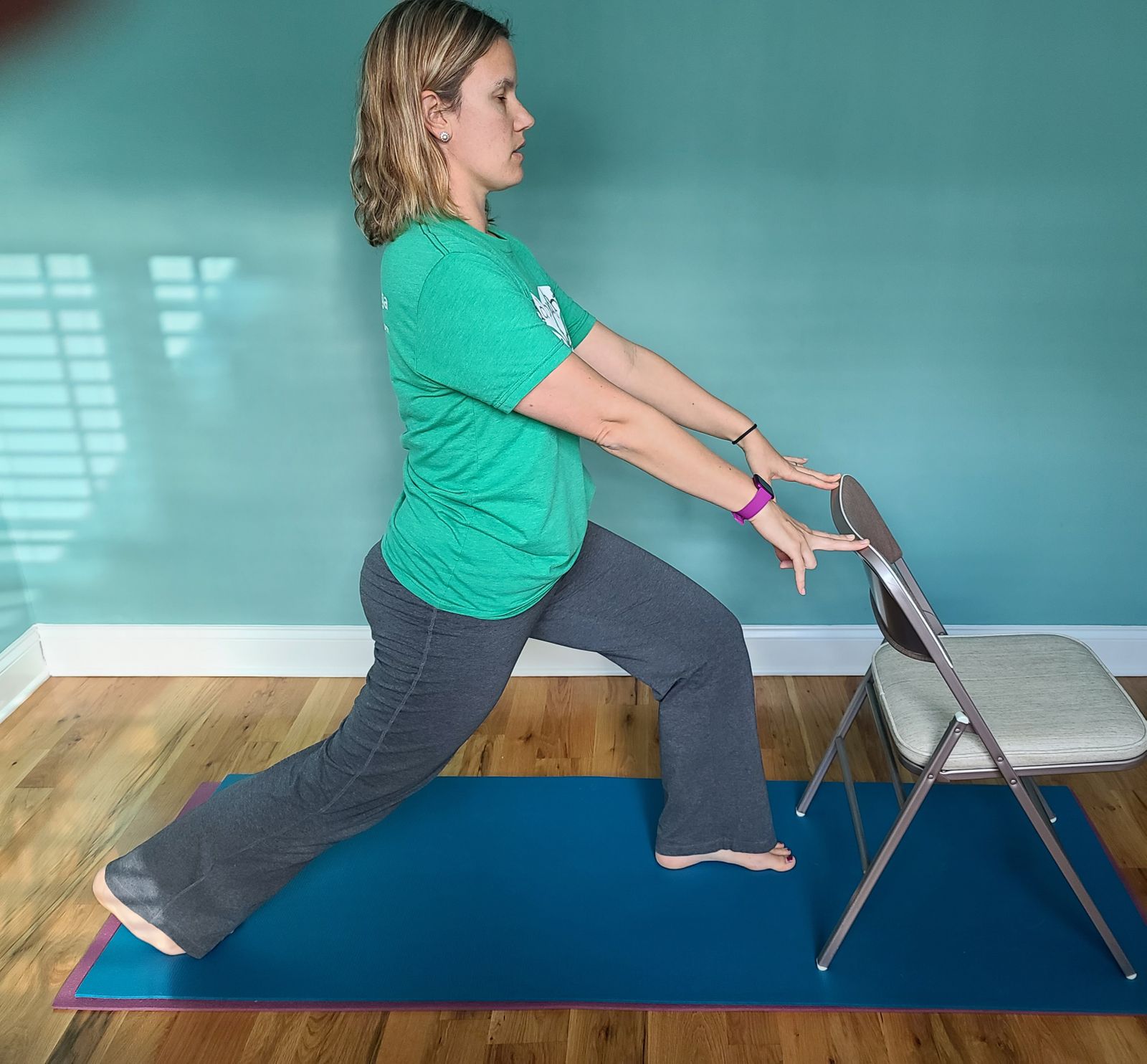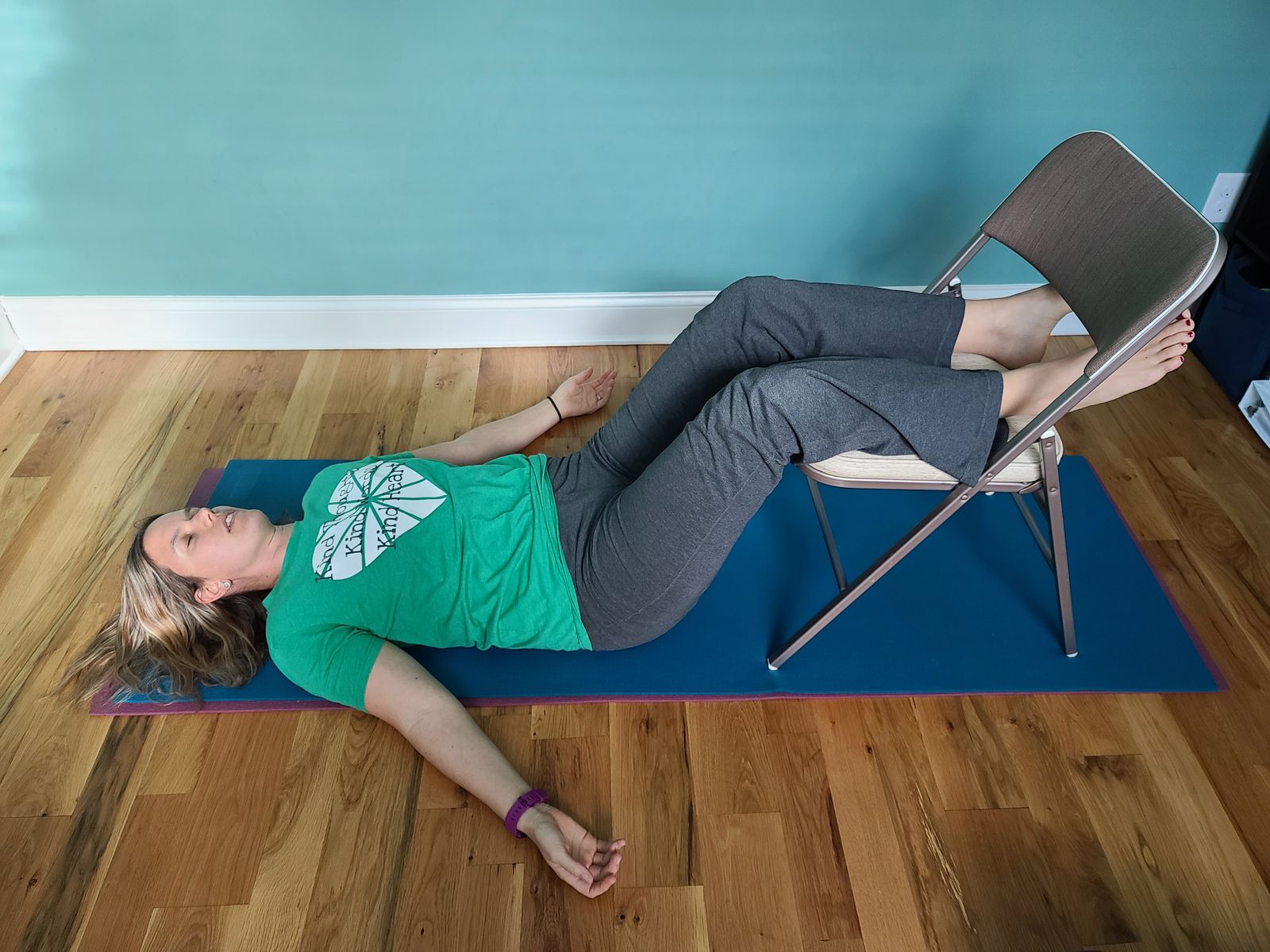 There are countless ways to use these props and you can continue to invent more as you explore and practice with curiosity. IT's fun to get creative in your sequences and poses to move in different ways. I would love to hear from you if you've found a unique way to use a yoga prop or even a unique item that you use as a yoga prop.
Here's a video where I talk about how to use the different props