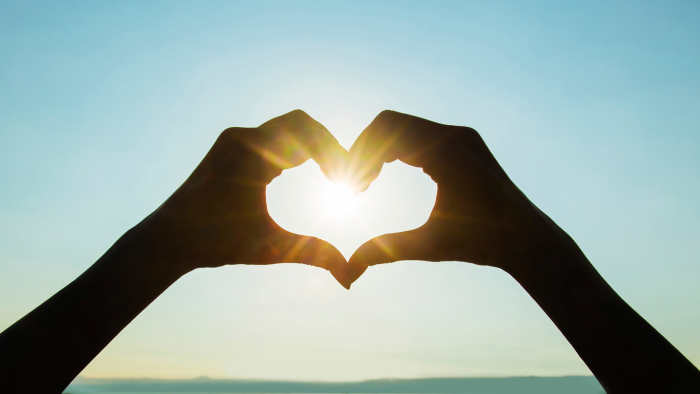 As we enter into November our minds often turn to Thanksgiving. We know that we need to be; and most of us are thankful throughout the year, but there's something that comes over us during this time. We start to look at things in a more appreciative way. We start to show gratitude for the things we have big and small. Even when things aren't going our way, we are able to take a step back and find the good in what we have and where we are.
A time of reflection and a time to send kind and loving thoughts out into the world.
We need this more then ever.
Below I will share with you a loving-kindness meditation.
Sending good thoughts and energy to yourself and others sounds so easy, but when you start to do it, it can feel awkward and sometimes mechanical. I encourage you to continue anyway. As in any meditation let your feelings and thoughts arise without judgement, and then let them go.
To begin
Sit Comfortably
Silently direct the loving phrases at yourself
Next direct the loving phrases to a neutral person, someone who you see and may have no exchange with or only brief encounters with, but don't have strong feelings for either way. An example would be the person who checks you out at the grocery store or your mailman.
Next direct the loving phrases to a loved one that has taken care of you or who you have taken care of and have a strong bond with
To a "difficult" person, (this can be a loved one) if the first person who comes to mind is very challenging and you have a hard time sending them good will, save them for another time and go with someone who is difficult, but where you don't have as much baggage
Last sending good will to all beings or people
When saying the phrases, draw an image of the person experiencing what you're saying
You can silently say these phrases connecting them with the breath or just on their own in a relaxed way
Spend a few minutes repeating them to each person and moving on when you feel ready
You can do this for as few as a couple minutes or as long as you have time for (15-20 minutes)
Pick phrases that resonate with you.
Happy
Safe
Healthy
Strong
Free
Loved
Pick 4 or 5
Below is an example that you can use of make up your own
May I be filled with loving kindness
May I be happy and loved
May I be full of grace
May I be healthy and strong
May I live with ease
(inserting the name of the person you are directing these thoughts to)
May you be filled with loving-kindness
May you be happy and loved
May you be full of grace
May you be healthy and strong
May you live with ease
May all beings be filled with loving-kindness
May all beings be happy and loved
May all beings be full of grace
May all beings be healthy and strong
May all beings live with ease
Below is one I recorded that you can practice along with me if you like