March 1st, 2020 Change of Plans-Learning how to adapt with yoga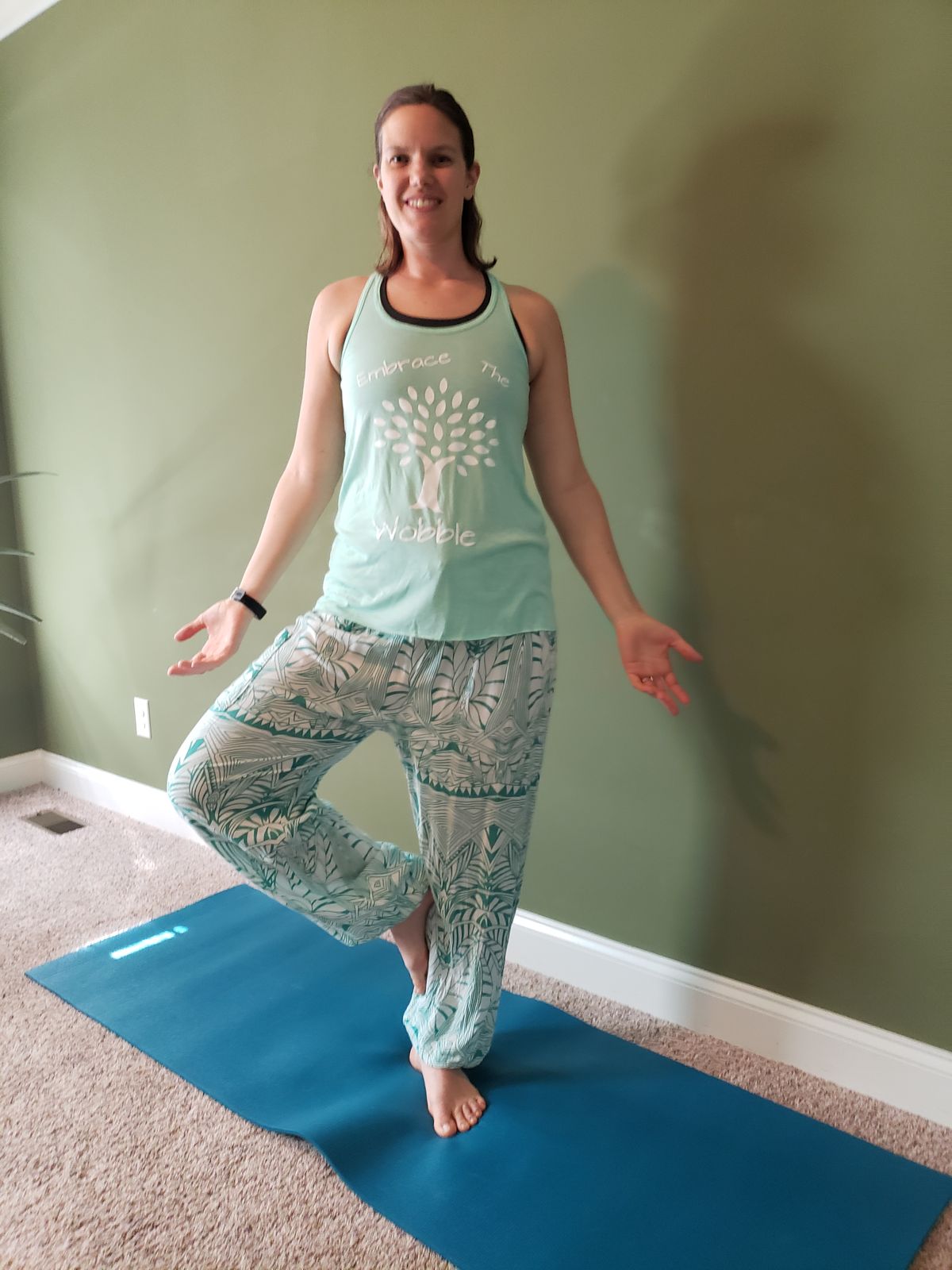 I'm writing this as I prepare to go on trip with my husband. Just the two of us, leaving our three boys at home. We planned this trip back in October and I tell you I have been looking forward to it every day since. Thinking it would be the perfect time after the busyness of the holidays when there is sometimes a little down time. A time for us to connect and reconnect. A time to focus on us, enjoy some relaxing time without anyone asking us questions or worrying about taking care of another little person, time to think only about ourselves (although I know that's not possible)
So the count down was on, everyone was wishing us well and so excited for us. Everywhere I went I felt the people in my life were just as excited for my getaway as I was!
Then it happened. The Sunday before we were to leave, I'm mostly packed. We go to church. When I go to pick up my boys from their classrooms, my middle son, says he's cold and is shivering. His teacher says he was very quiet. I touch his head, he feels warm. We head home and he has a low grade fever. I tell my husband we should take him to get checked out,just to make sure it's just a virus, not the flu. We'll be good to go.
My husband takes him and I get the text : He's positive for FLU B
My heart sinks.... How bad is it going to get? Will the others be getting it soon? Will we be getting it soon? How will my mom feel about watching them and exposing herself to this?
I'm still trying to convince myself we can do this.... surely my mom will see that we deserve this trip, we'll be fine. The boys will be fine. He's really not feeling that bad.
The realization that I'm lying to myself and that I couldn't leave them continues push to the forefront of my mind.
I allow myself a little while to have a little pout session. Not a full out cry, but close. I was so looking forward to this trip!!
Then I moved on.... we called our travel agent to see what our options were. We had insurance (great thing when you have 3 kids because you never know what can happen) so did we want to cancel or move the trip? At first I didn't think it would be possible to move it. It was hard enough to coordinate this trip the first time around. We discussed and were able to figure it out! Could we really still be able to go?! Yes!
We didn't spend the next week on the beach like we planned. Instead we spent it at home with our sick boys. We were fortunate as their symptoms weren't that bad. Yes it spread to all three of them, but we were able to spend some quality time snuggling, playing games (monopoly is a favorite at the moment), reading, and watching movies.
This is one example of countless times I'm sure life gets in the way of our plans. I'm a planner. I'm organized and like things to flow seamlessly. I'm often told that I'm so calm and have such a gentle presence. Yoga is what helps me get there. Yoga is what calms this type A, control freak, time conscience lady down. It takes practice...patience...and more practice.
Students will tell me when they are in situations that will rile them up, they often hear my voice in their heads and this calms them. When we come to the mat, we practice working with our breath. We practice communing with our bodies, moving them into and out of different shapes. We work on balance and strength and flexibility.
When we take what we practice on the mat off the mat into our lives, this is our true yoga. It's so much more then trying to get into a strong pose, holding tree pose for a minute, or toppling over in warrior 3. It's how we adapt when we do fall over, it's how we handle things when they don't go as planned. On the mat we see how things pass, we learn to sit with discomfort for a short time because we know it will pass. Then we will be on to something else. We learn to accept changes and we need to carry this into our daily lives.
Think about a time when your yoga helped you deal with a change in plans. How did you adapt? Feel free to share.
Here's a short balance practice for you to try and maybe you'll topple over, maybe your foot won't even leave the floor. Have fun, be playful, adapt and move on.
If you like the shirts and would like to buy one click here