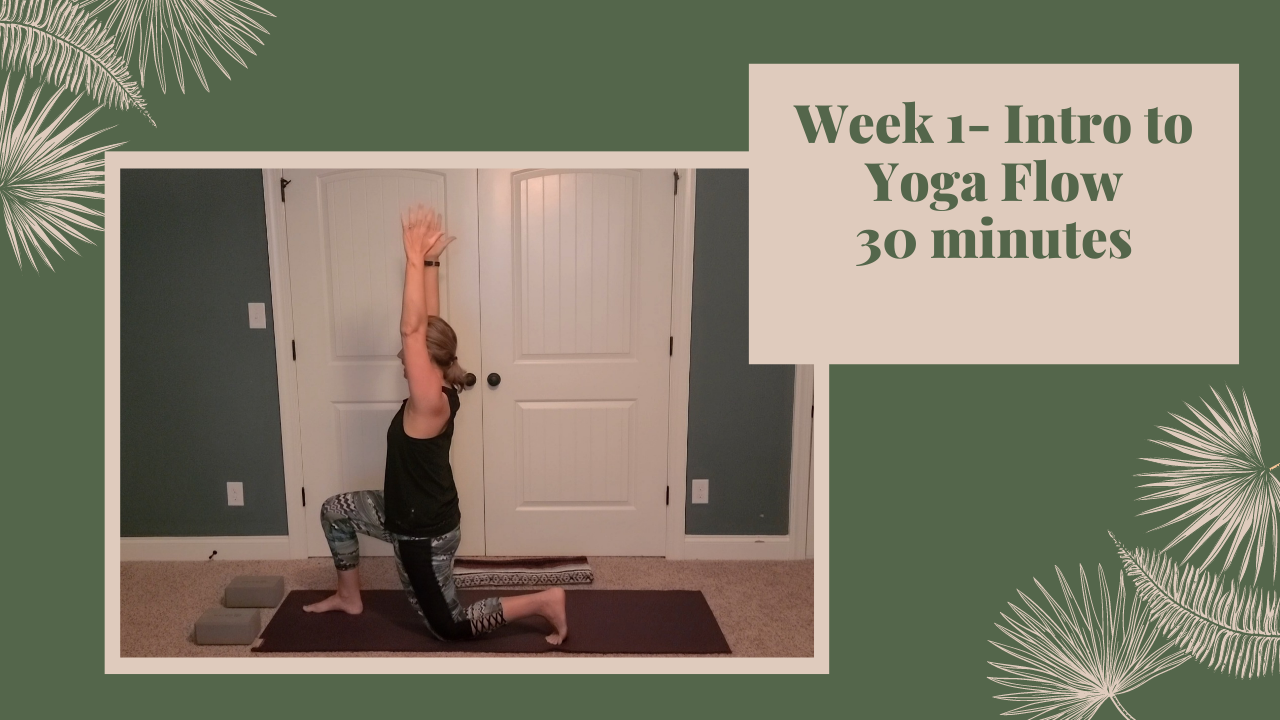 I've had students come to me from my yoga stretch classes and tell me that they want to incorporate a practice to build strength, to move more, but they don't know what that looks like. They've tried a vinyasa class or flow class and couldn't keep up and felt like they were going to die! They left feeling defeated. That's why they asked me to create this course.
With this course:
We'll break down the poses so you can execute them safely and in a way that works for your body
The classes will progress weekly so you have time to implement what you have learned before moving on and you can return to the previous weeks to refresh as often as you like
Variations of poses and transitions will be introduced so you never feel like you can't do something and can stay present to your breath
The course progresses each week for 6 weeks, but you can do it at your own pace (e.g., maybe you stay on week 3 for several weeks before moving on)
Each week there will be short tutorials breaking down the focus for that week
Each week there will be a yoga practice implementing what you learned in a class format
The class sequence will build on itself so at the end of 6 weeks you will have an hour class that you can customize to your needs with the variations that you found work for you with the ability to challenge yourself or take it down a notch
About Janice: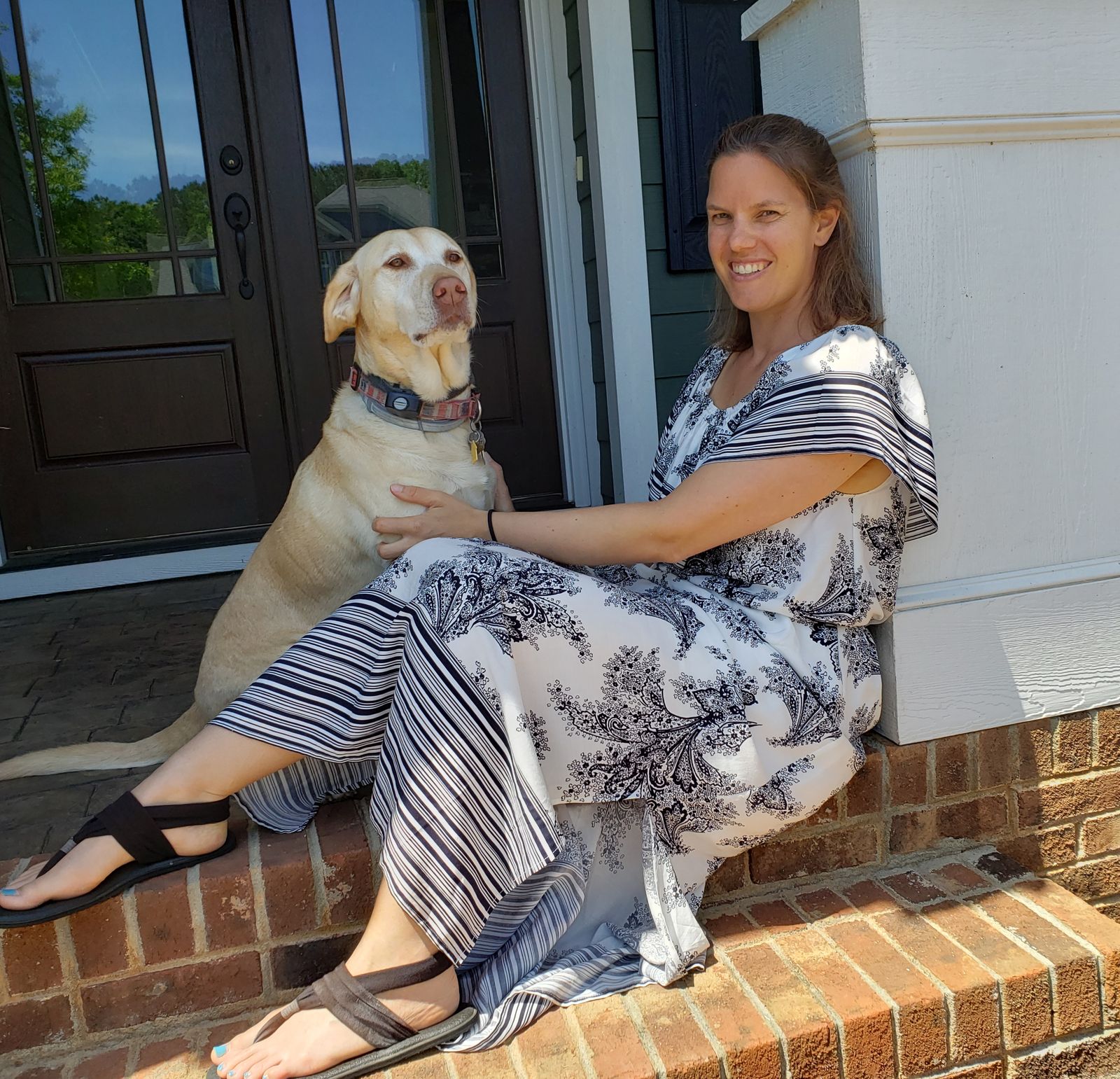 I'm a stay at home mom who became a yoga teacher to help find balance and share the many tools of yoga with others.
I have reaped the benefits of mobility, strength, balance, and especially patience and acceptance from my yoga practice. I learned that showing up for myself will enable me to be able to show up for others that I love.
I recognize that we are all in different places in life and our yoga journey. I want to meet you on your mat where you are. Guide you through practices that will help create self awareness in both body and mind so that you will see what you need.
I have my 200 hour teaching certification with over 1000 teaching hours. I'm currently working towards my 500 hour certification with additional trainings in senior, chair, and water yoga. I'm a forever student and can't wait to share all that I learn with you.
What's included:
Pre-recorded videos that release each week building on each other to create a flow sequence
Week 1 Basic Foundational pose tutorials and 30 minute practice
Week 2 Plank and Down Dog tutorials and 30 minute practice
Week 3 Cobra tutorial and 30 minute practice
Week 4 The Step through guide and 45 minute practice
Week 5 Strength Building Drills and 1 hr practice
Week 6 1 hr practice and a short stretch practice
All this for $79 and you can go through it as many times as you like Sign up now
You will also receive support from me as your yoga teacher throughout the entire series! You will have the chance to ask me questions about the series and your own practice! I am here for YOU!
FAQs and Guarantee/Refund policy

Are you a medical doctor?
No, I'm a certified yoga teacher. I will never give you medical advice and highly encourage you to consult your medical doctor first.
What's the refund policy?
If you're unhappy for any reason, you can receive a full refund for up to 15 days.
What level of yogi do you need to be to participate?
Some basic yoga experience is recommended, but the course is broken down to a beginner level to go back to basics for proper form
Where will I view the content?
All of the content can be found at https://joyfulheartyoga.vipmembervault.com/products/courses/view/1032545
Log in to your account and you can access 24/7 so you can practice any time of day.
I've never done an online program. Do I need any special equipment?
Not at all. We do recommend viewing it on a laptop or desktop but you can also screencast it to a TV from your phone or even watch it all from your phone, tablet or iPad! This membership is portable, you can practice at work, home, on vacation, outside or at a park!
Do I need special yoga equipment?
No special equipment is needed, you can even do it without a yoga mat although I highly recommend a yoga mat for safety and ease of practice. You can use what you have around the house. For certain variations you may want to have a chair and/or 2 yoga blocks and a blanket or towel for savasana or to sit on.
What do I get with the course?
6 weeks of content, one week releasing at a time for you to progress
24/7 Access to the course for you to do at your own pace and come back to whenever you like
All of this for just $79
Are you available for questions?
Yes! Please reach out to me via email joyfulheartyoga16@gmail.com at any time! I am here to answer any questions and support you in your practice.
Are you ready to join me on the mat and move with your breath?